{thank you Paul for this beautiful picture! - to see his photography, just click on the picture above}
"I just don't believe as you do."
Honestly, the words hurt more than I thought they would. They cut deeply; and from the wounds oozed feelings of immense failure. These words came from my son.
My son who bought bibles with every spare dollar he had as a small child.
My son whose best friends were his youth group leaders.
My son who led teams of young people to explore and develop their faith.
My son who played worship songs on his guitar, and sang with a beautiful God given voice.
I cried.
To myself, to God – to anyone who would listen. But the burden of failing in my mothering duties would not leave me. It took everything in me to not strap him to a chair and drag him kicking and screaming to church – not that it would work anyway, considering he has half a foot and 30 pounds on me.
Have you ever been there?  Felt that you have failed as a parent? Maybe youve dealt with rebellion, drugs, undrsirable friends, lying, or sneaking. The teen angst possibilities are endless. And today, maybe more than any other time in history, I believe it is so important for them to believe, to hold onto a hope that reaches beyond their next paycheck or lost friendship.
Loss of hope can be catastrophic.
I've been struggling with this for months now, pleading with the Lord to get ahold of him, whatever it takes.
 WHATEVER IT TAKES!
And that my friend, is a hard mama prayer, because I know what that "whatever" can mean.
Then I ran across this passage in John 7. It says this:
After this, Jesus went around in Galilee. He did not want to go about in Judea because the Jewish leaders there were looking for a way to kill him. But when the Jewish Festival of Tabernacles was near, Jesus' brothers said to him, "Leave Galilee and go to Judea, so that your disciples there may see the works you do. No one who wants to become a public figure acts in secret. Since you are doing these things, show yourself to the world." For even his own brothers did not believe in him.
Did you catch that? Even his own brothers did not believe in him!
So now, let's put this into perspective. Stick with me a moment while I paint this picture for you:
Mary, the virgin, who became with child by the Holy Spirit, birthed Jesus. He was her son, she was his mother. She knew better than anyone else, except maybe Jesus, who her son was. It was promised, and she believed. Jesus, through Mary and Joseph, had many natural brothers and sisters to Jesus. These brothers of the Messiah, the Son of Man, the Savior of the world, somehow managed to grow up with:
Mary, the virgin
And Jesus, the Son of God
And not believe.
How is that even possible?
In the passage above, they ridiculed Him. They were embarrassed to say that He was part of their family. And there was even a time when Jesus discounted them as his brothers. In Matthew 3:31, Jesus' family has shown up where he is preaching, and are asking to see him (probably to give him more of the "dude what are you doing?)  In 3:33 Jesus says "Who are my mother and my brothers?" then looking around at those seated with him, listening, He says, "Here are my mother and my brothers."
DISSED!
Wow, can you imagine? And to this unbelief his brothers held firm all the way up to His death on the cross. I wonder if they thought that he brought it all on himself with all of his big talk about being God and all.
Imagine their surprise when his body disappeared from the tomb!
What happened next is this:
Jesus specifically chose to appear to His brother James.
There were many who were witness to his resurrection - Mary, the disciples, the apostles, and some 500 other brothers and sisters, but then he went to those in his family who had lost such faith in him. Instead of counting them as lost, he revealed His true identity at the precise time that James was ready to receive it and believe, and believe he did! Not only did he believe, but he went on to write one of the most profound books of the bible on genuine faith.
He believed!
We all have times of doubts, and as much as we want our children to do everything right, to walk the straight path and not have to suffer the repercussions of bad choices, it is their faith, and their life, and their relationship with the one true living God. You can't make your faith theirs, it has to be developed within them, when they are ready to receive it. And believe it sister – God has not forgotten them.
He is lovingly watching over,and gently guiding them through the rough terrain that we have all had to navigate at one time or another. As difficult as it can be to watch, watch we must. But there is something that we can do in the meantime:
Pray!!
this is not a last resort, but a first. prayer is the most powerful weapon in our arsenal. So pray without ceasing. for you and for your children, that they will come to know the living God in a very personal way - their way.
And then trust that God's got this!
Have you struggled with choices that you've made as a parent? Do you have a wayward child that needs your prayer?  We would love to pray with you!  Please leave a comment.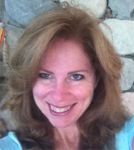 Lisa is a wife, a mom, a lover of Jesus, and all around creative soul. She has been gifted as a visionary and leader, and seeks to be obedient in that calling from God. Her personal journey is varied and ever changing as she takes obedient steps each and every day, and follows the leading of the Lord.
Read her personal journey through writing here: lisaevola.com