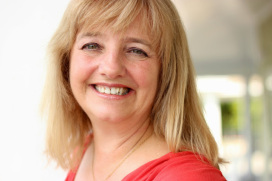 Hi there! My name is Barbara Koob and I'm an ordinary woman who has learned to hope and dream with purpose.
I call myself a biblical dreamer with a passion for healing and prayer. I say this because the Lord has used dreams to speak mightily to me. I know that may sound crazy, especially since so many people think their dreams occur because of last night's pizza and acid re-flux, but I have come to think differently.
Do you know that God wants to help you with your life? And that He could use a biblical dream as the catalyst to reveal His plans?
I am always amazed at what God has done in my own life. I never dreamed I would become a mother. I never dreamed of writing. And I never dreamed I'd be an author and speaker with a heart for missions, but the Lord has called me to do just that.
Similar to the master dreamer Joseph, I was amused by my dreams, but held captive in a different way - through the prison walls of my mind. Through the years, God has used my dreams to direct me, encourage me and even reveal elements of my true self so I could be healed… for I unknowingly covered the issues of my heart using my successful career to validate myself.
One day after my miracle baby was born, I awoke to His voice and realized how broken I really was (Psalm 26:2). I had no idea of the trauma, fear, anxiety, control and low self-worth that ruled my life. But God sure knew, and He was already at work on my behalf.
I will never forget the day that He promised me, "Barb, it is my oath that you will be made whole." ~Wow God~!
As part of my inner healing journey, the Lord led me to the Presbyterian Reformed Ministries International (PRMI). Formally mentored in healing prayer, I attended PRMI's Dunamis Institute and their Advanced Healing and Deliverance Course where I learned about the fabulous healing ministry of Jesus and who I am in Christ.
It's my passion to see lost and hurting people welcome God, receive His healing touch and step out into their destiny.  I delight in sharing amazing and humorous stories of what God has done in my life and in the lives of others especially if it helps them hope and dream with purpose.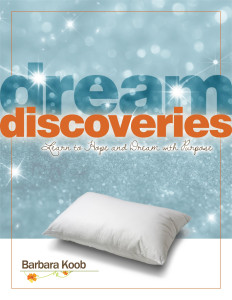 It's why I wrote my first book Dream Discoveries… to gently guide people like myself on their own dream journey with God so that they can understand God's voice in their dreams, be healed and step out in faith. My hope is that they will discover God and all He desires to do for them using this wonderful gift of biblical dream interpretation.
Happily married to the man of my dreams, I live as an empty-nester with my sweetheart Jim and a cuddly cockapoo named Sunshine in the Piedmont of North Carolina. We have been blessed with a beautiful daughter who challenged us during those turbulent teen years, but she is now a young woman embarking on discovering her own God-given purpose.
Jim, Barb, Anika and Sunshine
Barb and her husband Jim
Our Beautiful Daughter Anika when she was almost 16 years old.
Right now, I hold this scripture dear to my heart, because I am challenged to continue to believe God in spite of our circumstances. "And we know that all things work together for good to those who love God, to those who are called according to His purpose." - Romans 8:28
I stand trusting God has a great plan for me and my family for…  It's A Beautiful Life… right where I am today!   
You can find me at BarbaraKoob.com where I journal about life as a real Barbie doll, about hope and purpose, healing, dreams and prayer. I also have some free resources on my website about inner healing and dreams; and so, I hope that you will come by and visit.