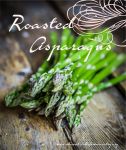 I just LOVE roasted vegetables!  Especially when I can get them fresh form the garden…or the local farmer.  I had an asparagus patch once….and then I killed it.  Not quite sure how that happened, but my local farm stand has them each spring, and I am all in on just picking them up there.
Oven roasting vegetables is one of the best ways to bring out their natural flavors. This quick and easy recipe makes a great weeknight side dish that pairs well with beef, chicken, pork or seafood. It's also great in a number of white sauce pasta dishes.
Ingredients
1 pound fresh asparagus, tough ends removed
1 tablespoons extra virgin olive oil
salt and pepper, to taste
fresh lemon zest (optional)
Directions
Preheat oven to 400°
Drizzle 1 tablespoon olive oil over asparagus and toss to coat well. Arrange on baking sheet covered in aluminum foil (for easier cleanup) in a single layer. Add salt and pepper to taste.
Roast for 25 minutes or until crisp tender. Garnish with a little fresh lemon zest, if desired.
You can use this method on most vegetables to get the best flavor. Besides asparagus, my next favorite to roast is cauliflower.  I use the same timing, although they are a bit al dente.  So if you like them cooked all the way through, you may want to increase the temperature by about 50 degrees.
You can also roast your vegetables on the grill.
For this you need to watch closely, and I recommend a grilling pan for the job, otherwise you may just loose them to the fire below! The heat will stay the same, but the timing of each vegetable will change - Asparagus is 4 minutes flipping them over halfway through!!
Bon Appetite!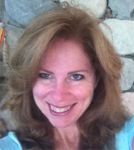 Lisa is a wife, a mom, a lover of Jesus, and all around creative soul. She has been gifted as a visionary and leader, and seeks to be obedient in that calling from God. Her personal journey is varied and ever changing as she takes obedient steps each and every day, and follows the leading of the Lord.
Read her personal journey through writing here: lisaevola.com