What's Your Purpose?
by Janis Cox
The past few weeks I have been on an entirely new venture – launching a children's book. When I published my first book, Tadeo Turtle in 2012, I knew nothing about marketing. I didn't have a platform. I didn't have very many connections except my writing groups (which are very important). All of a sudden I was an author.
This time I wanted my experience to be different. I wanted to have some idea what I was doing, where I was going and have a plan.
Yes we need a plan.
Do you plan for things? Birthday parties, anniversaries, holidays, daily tasks, errands.
I have been a blogger since 2008. For many years I wrote consistently with no one to read my posts – well very few. Then I started to read more about blogging. I read about the word "platform" and I tried to be a social blogger.
Finally this year I found out what was missing – a focus.
I needed to focus on one topic. But which one?
At a conference in Edmonton, Manitoba last September, I met Jeff Goins, who asked me that question – what is your purpose for writing, what is your focus? I knew – I knew as soon as he asked that question. My purpose is to draw more Christians into studying God's Word, the Bible.
Since then everything has fallen into place under that umbrella
– how to get Christians to study His Word.
My blog is now called, Word of God Speak. My new children's book, The Kingdom of Thrim, is now the second in a series, called Growing With God. My website and my weekly podcast are called Growing Through God's Word. I am working on a colouring book/Bible study/journal which aims at getting readers into God's Word.
Having a purpose makes decisions easier (tweet this).
How did I find my purpose?
I had been in prayer and study each morning for many months trying to listen carefully to what God was saying to me. He led me to a method of studying His Word called the S.I.M.P.L.E. Bible Study Method. As I studied His Word, I realized that this was changing me – having a profound affect on my life. That's when God put the passion into my heart to encourage other Christians to do the same thing.
My children's book, The Kingdom of Thrim, had been created in 2013 (yes that long ago). But I wasn't ready to publish another book with my first one still in the hatching stage. And I certainly didn't have enough experience or audience to tackle another book launch. Yet. So I waited. I waited for God.
His timing is perfect. His ideas are fantastic.
At the end of 2015 I had the opportunity to join a course called Tribe Writers, by Jeff Goins. Did I make a hasty decision? No I hummed and hawed. I prayed and waited until the last moment. Then I heard a definite YES – go for it. And I did. It has been one of the best decisions I ever made. Finally all the pieces that had been in my head were put in place. I knew where I was going and I knew how to get there.
Do you have a purpose or plan in your life?
A few good books have helped me find my purpose, besides the Bible.
Living Forward by Michael Hyatt
The Art of Work by Jeff Goins
Ask yourself a few questions:
What am I passionate about?
What do I like to do first when given a free choice of time?
Where is God leading me?
Am I willing to read His Word and listen to His voice to find my purpose?
I believe our purpose changes over time. It is always good to reevaluate with God. Where is He heading you? Are you in the questioning stage? Are you in the waiting stage? Or are you in the get-going stage?
I would love to hear your thoughts.
Janis Cox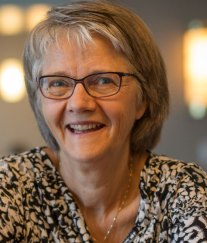 In 2001, Janis gave her life to Christ. She started journaling as a way to organize her thoughts, feelings, and prayers. She is a member of two cross-Canadian Christian writers' groups, The Word Guild and Inscribe Christian Writers Fellowship.
In 2012 she published an award-winning children's book, Tadeo Turtle. Her new book, The Kingdom of Thrim, will be available mid May 2106.
She podcasts on Hope Stream Radio, an Internet radio station. Her talk Growing Through God's Word can be heard each Tuesday.
Janis loves to tell others about what God has done and is doing in her life.
Janis can be reached on her website, Growing Through God's Word and on Facebook, Pinterest and Twitter.
Please join her at Word of God Speak Facebook Group to learn more about memorizing Scripture through art. Please click to get 2 Free Ebooks, Living Life – One Word at a Time and Five Ways God Changed Me.