Apply your heart to instruction and your ears to words of knowledge. ~Proverbs 23:12
I sped down the dark road, moving as if on air, racing quickly toward a fork in the road ahead which never quite seemed to get any closer. I became increasingly anxious, but as I leaned into the steering to take the fork right, a big yellow school bus appeared before me, seemingly out for a casual Sunday drive.
I veered left to peer around the bus to see if I could at any point pass, for I needed to get somewhere quick.  I wasn't quite sure where, but there was an urgency in my heart to make it happen.  In order to pass the bus, I would have been forced to go down the left side of the fork, and somehow I knew that it was not the direction that I should be going.
So reluctantly I stayed behind, bidding my time, then once we passed the fork in the road, I felt the "all's clear" signal to go around.
This was a dream that I had some time ago.
What I learned from this (for it was so real that I figured it had to mean something) was that I needed to slow down and learn the lessons that God had to teach me before I could plow ahead with any plans.  You see I have a tendency to treat everything as an emergency.
Patience is not my virtue.
So, over the last few years I have spent much time in study and prayer, preparing myself for the road ahead. God values knowledge and instruction; to gain wisdom, understanding and the skills necessary to do His will in our life.
Listening to instruction is a great way to gain perspective from others experiences and to hone the skills that you may already have, or to learn and get excited about something new. Step out in faith to something unfamiliar.
Below is the list of Session Instructors for a beautiful life Women's Conference along with a short bio for each. Take a minute and see what each has to offer. We would love to meet you at the conference in October!
Ticket sales begin May 12th right here at a beautiful life blog. Next week there will be links to download an application or to pay online.
Be Blessed
Soli Deo Gloria!
Lisa
A Beautiful Life Conference
Keynote Speaker

Karen Ehman ~ 
Karen Ehman is a national speaker with Proverbs 31 Ministries and author of 6 books including the best-selling LET. IT. GO. How to Stop Running the Show & Start Walking in Faith. She has been a guest on the 700 Club, Family Life with Dennis Rainey, Moody Mid-Day Connection and a repeat guest of Focus on the Family. She blogs at karenehman.com and lives with her family in rural mid-Michigan.
Session Instructors
 Daughter of the Most High God is how Lisa would describe herself. A profound desire to follow His call for her life has led to writing and speaking, as well as starting a beautiful life ministry with her friend Mischele. Lisa understands the struggles that women go through daily trying to be everything to everyone and hopes to encourage them towards a closer relationship with their Savior and a realization that when God is first, the rest will fall into place.  You can find her writing often at www.abeautifullifeministry.org and in several devotional publications on the market. She is currently working with other members of a beautiful life on their first book which will guide the reader through a year of living a beautiful life.
 Maria has a lifetime love of books and food! Her passion is to share that love and encourage others to create both healthy and tasty recipes. Writing is quickly becoming another passion and she is in the process of writing her first book which will include recipes that will keep you cooking and your family eating!
Vanessa's life over the last seven years has been quite a journey in which she has learned to live every moment of every day with gratitude. Her giftings enable her to relate to the hurting and to be able to guide and soothe their weary souls with words of encouragement from God. Her sincere desire is for all people to see their worth and love themselves as God loves them.
Heidi has been walking with the "Love of her life", JESUS, since she was 12. The journey and testimony of what Christ does in each of our lives is worth sharing! Her passion is in Art, which led her to start a Decorative Painting business, Creative Finishes, LLC in 1999. God has and continues to call her to use those talents to serve Him. Heidi and her husband Jim serve as mentors for the Young Adult group at their church and have led Bible studies for many years both in their home and church.
God has seen fit to craft a life for Glynda that has never been static. She has one husband, two married children, a growing number of grandchildren and two dogs. . As a military spouse, she's faced many challenges and many moves- 11 times in 20 years! She is now a writer of what God would have her share.
Through poetry and story, Glynda attempts to sift through the clutter that is life, shrink down the issues that overwhelm, and focus on eternal truths. Glynda's prayer is that God will use her strengths and abilities to encourage others to discover the limitless capacity of a life fully vested in Christ.
Barbara Koob is a gifted writer and speaker who learned to hope and dream with purpose. An ordinary woman with the most extraordinary dreams, she is desperate for God to splash His blessings as she joyfully inspires others to welcome God, receive His healing touch, and step out into their destiny. Barb serves as the Prayer Director for the Hope Chapel Women's Ministry in Apex, N.C.  She teaches and mentors about biblical dream interpretation, healing and prayer at her local church and the Hope Ministry Institute,
Virginia is an aspiring Speaker and Writer with a background of Art, Horticulture and Herbalism. She cares for her adult daughter, Rachel and enjoys her son, Jesse's, growing family of almost 7. She is a member of the Nazarene Church and is active in community outreach.



Sally is a national award-nominated singer/songwriter, freelance writer, and long-time worship leader from Saskatoon, Saskatchewan. The title track of her debut CD Turn the Page was shortlisted in the category "song lyrics" for a 2013 "The Word Awards", Canada's most prestigious awards for those writing from a Christian perspective. She released her most recent CD Red & White in December 2013.
Charlotte has been on a journey with The Lord most of her life and has loved sharing her passion for Jesus by teaching Sunday school and Adult Christian Education Classes. She also loves creating and teaching the art of making greeting cards and sharing her skills as an outreach.
Erin is the Youth & Young Adults Director at Romeo United Methodist Church since June of 2012. She's had a passion for youth ministry since she was a youth. Over the past ten years she has served within multiple youth support roles and is now blessed to be able to serve in ministry full-time. Erin has a Bachelor of Science degree in Human Resources with a Concentration in Religion from Oakland University. She married her high school sweetheart in June of 2011 and resides in historic downtown Romeo, MI.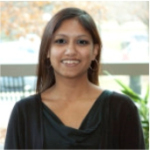 Roxanne Christensen, MA, TLLP ~
Roxanne is in her third year as a doctoral student at the Michigan School of Professional Psychology. She works in private practice as a clinical therapist in Bloomfield Hills, is active in campus committees and national conferences regarding diversity and mental health, and is an active and dedicated member of the Romeo Community where she and her family reside.
A woman passionate for the Lord, Kathryn loves to share the joy of the Lord with others. She and her husband Vince currently live just outside of Capac, MI with their 7 year old son, Paul.  She enjoys growing a garden and canning for the winter months and loves to worship the Lord in song and on the piano.  She has recently come through a battle with breast cancer victoriously, and shares with others the faithfulness of God through the tough times.