These lovely tarts became popular a few years ago; and I have always wanted to make one.  I like them because, one, you only use one sheet of pie dough so the tart doesn't have so many calories.  Two, I love the way the dough enfolds the fruit, almost like a hug. (We all like hugs, right?)  And three, I love the way the fruit looks peeking out from the crust, it looks so inviting you want to grab a fork and dig right in!  This is also a low fat dish because it uses only 1 egg white and 3 T. plus 1 t. of coarse sugar; so is a good choice for people that are watching their waistlines. This is a great light summer dessert for your family or even for company; all you would have to do dress it up with whipped cream.  This dessert is sure to win you oohs and ahhs from your guests!
Diff: Easy  Prep: 15 min  Bake: 20-25 min  Serves: 8
Ingredients
Pastry for single-crust pie (9 inches
3-½ c. sliced unpeeled fresh plums
3 T + 1 t coarse sugar, divided
1 T. cornstarch
1 egg white
1 T water
Directions
Roll pastry into a 12 inch circle and transfer to a large baking sheet lined with parchment paper.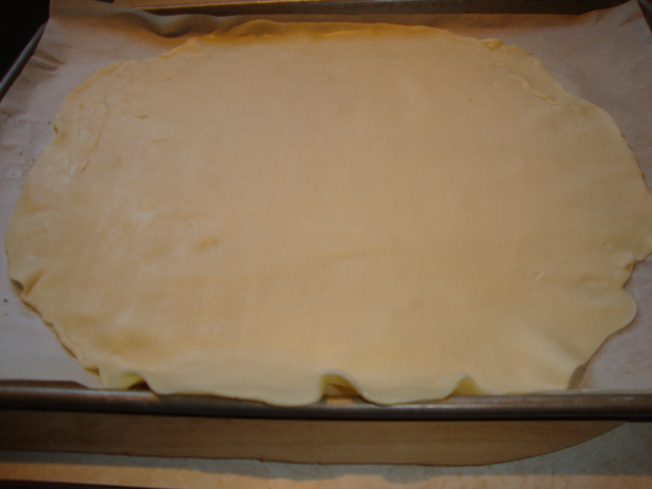 In a large bowl, combine plums, 3 T. of coarse sugar and cornstarch; mix well to coat.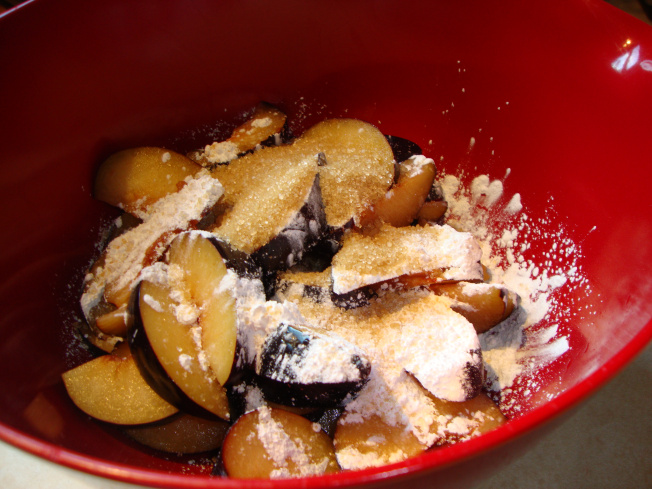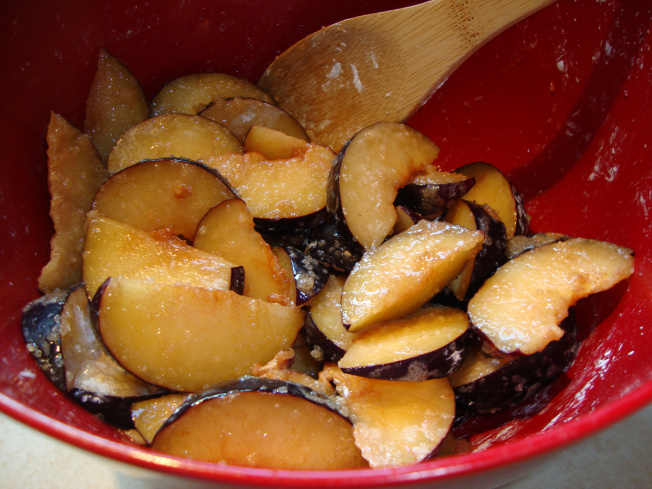 Arrange plums in a pinwheel pattern over pastry to within 2 inches of edges.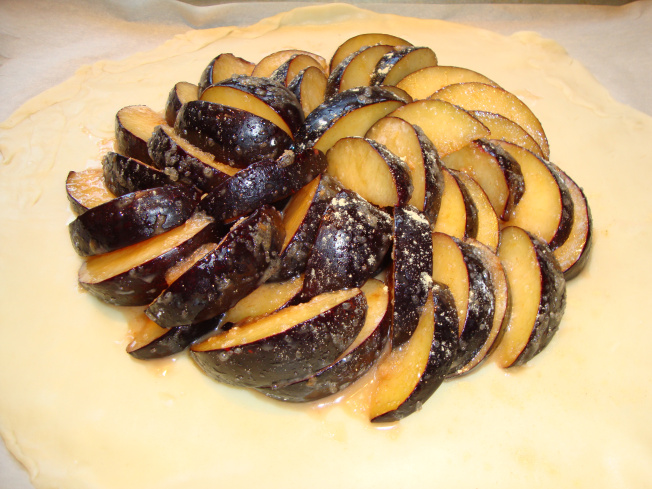 Fold edges of pastry over plums. Beat egg white with 1 T water and brush over pastry.  Sprinkle edges with 1 t. coarse sugar.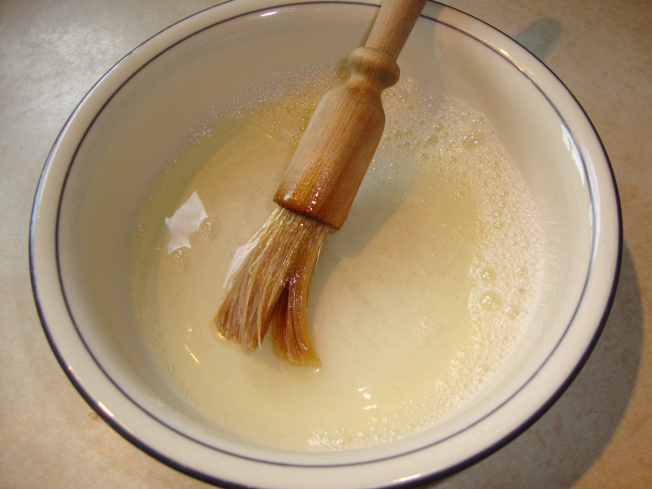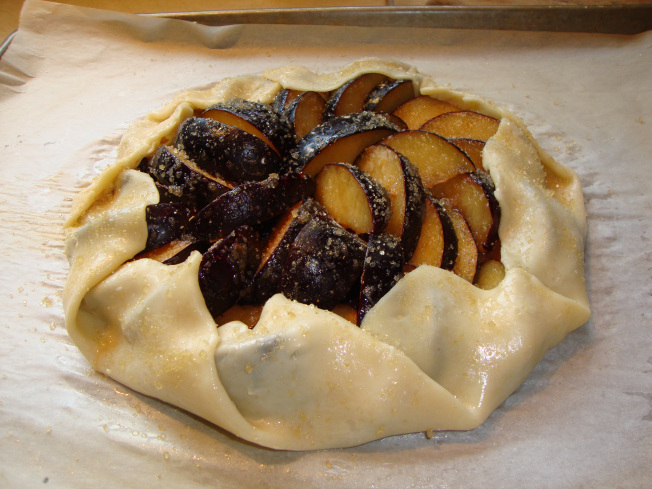 Bake at 400 ° for 20-25 minutes or until crust is a light golden color.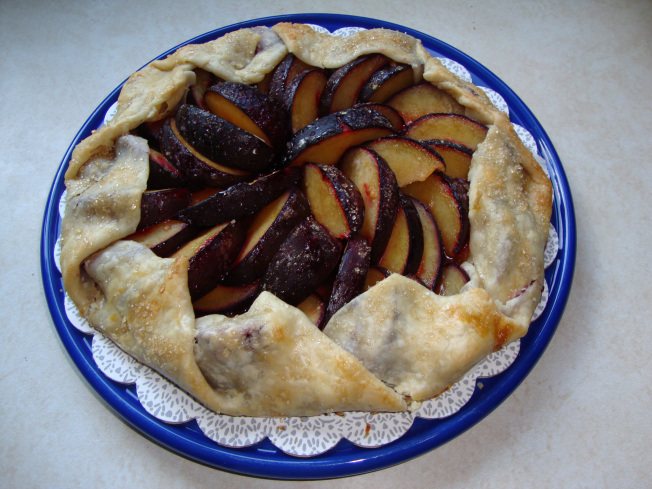 This is so incredibly easy I don't know why I didn't try to make one before.  Now that plums are in season, I'll have to make another one!  The one pictured above didn't last but a day!
I hope you'll try to make one of these soon. They look so elegant; your guests will think you fussed for hours !  However, this is so much easier than making a regular pie, I might never go back and make another!
(NOT!)
Until next week, wishing you and yours all of God's blessings, Good Health and Happy Eating!
Smiles, Maria