Welcome!
This is the last post in our series on the "rooms" of our "house" and the treasure that we fill it with. If you would like to read the previous four posts you can find them on all of the Mondays in September.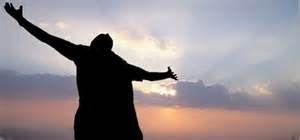 "offer your bodies as a living sacrifice, holy and pleasing to God – this is your true and proper worship." Romans 12:1
There is a constant pull on my body, each day as I make choices. Choices ranging from whether I should clean my house to making a conscious decision to work on business related matters. My body can spend a fair amount of time wandering from room to room accomplishing small tasks that run across my path.  This I see as the path of least resistance. Something would literally have to jump off of the table in front of me in order to gain my attention to be completed. This is probably why I have a fair amount of clutter in my work spaces….if I put it away, I'm afraid I will never get it done!  The squeaky wheel gets the grease, so to speak.
But is this the way that we should go about our days? Is this how we are responsible with our gifts or our resources? Time is a resource – a valuable resource at that. One that most of us lack at any given time. How we spend our days I believe is important to God. Are we honoring Him with our choices? Are we making the most out of the time given to us? Have we taken our gifts and used them to the best of our ability?
There are days when I feel that I have been most successful at accomplishing all that I could…and then there are others when I feel like a wanderer, a loafer, or worse – a creature of this world; appeasing every desire of my heart without thought or concern for what God would have me do. Flesh woman!  But as God tells us through His word, we are to offer ourselves as a living sacrifice.
So what does this mean?
I believe it can mean different things for different people…and yet the same thing; primarily putting aside our agenda for the Lords. Following His lead instead of the leading of our feet. Intentionally giving up our schedule to Him.
Our Body – our earthly home, is the

room

that we are exploring today, and its treasure I think is peace, strength and health.
For some this may mean accomplishing everything on you to-do list, for others it may simply mean slowing down and doing nothing more than appreciating what God has placed before you today. We all have moments of action, complimented my moments of rest and reflection.  It is in this delicate balance that we discover who we are in Him and experience health and well-being; not only in our bodies but in our hearts, our minds, and our spirits. If we run at each day endlessly in pursuit of something and never experience the rest that God would have us realize, every portion of our being will become weary with burden.
This is not to say that if you have a day, or a week even, where you are insanely busy that this is wrong.  You will have those moments…we all do. It is in the knowing when to refresh, regroup, repair and reorganize, that we find that balance that our Father so desires us to have.
Living in His will – that is our goal. Try these few steps each day to put yourself in His will:
Ask for His guidance. If the morning isn't your regular devotion time because it is just too busy, try taking just a few moments to pray this prayer: Lord, please help me today to see your will for me, to guide my steps as I make my way through a never ending to-do list, and to point me in the direction of where you are so that I can meet you in that place and share in your work.

Keep your eyes open! As you make your way through the day, look for opportunities to join God. This could be simply showing kindness to a stranger with a word of encouragement. When you feel those heart strings tighten – pay attention.  That is God trying to get your attention; your personal invitation to join Him.

Journal the journey. Writing down your experiences can be a very rewarding practice. Even if you aren't much of a writer, simply making a notation of something that happened to you or jotting down the things that stick out most in your mind daily can, over time, reveal a pattern that you might not otherwise see. Maybe a common theme or a persistent thought. These are the subtle hints that can lead to bigger revelations.

Be still and know. It is in the stillness that we are most receptive to God's leading. His voice becomes most apparent when we set aside all of our selfish thoughts and place them all on Him.

Patience and practice. This is not something that happens overnight. There will be times when you lapse into old patterns. Don't be discouraged…be patient with yourself, you are allowed to fail. Pull yourself back up and do it again – Practice makes perfect!
Remember this most of all – You won't see God if you aren't looking, you won't hear Him if you aren't listening and in order to experience His wonders, you must seek Him with all your heart.
When our lives are in alignment in spirit, soul, heart, mind and body- we will enjoy all of the treasures that God has in store for us. Reach out and take the gift… open it and let the blessings rain down upon you!
Thank you for joining me in this series of "The Rooms in Your House". My prayer is that it will encourage you to seek Him with all your heart and experience immeasurable joy.
Soli Deo Gloria!
Lisa