This dish is absolutely delicious!  It's a great use for day old bread, and contains ingredients that can easily be found in most home pantries.  This is great at your own dinner table, but also is a great dish to take to potlucks and picnics.  The addition of brown sugar is unusual, but serves to make the dish heartier.  This pudding is a little richer than I normally make, so if you want a lower fat version, you can substitute whole or 2% milk, reduced fat cheddar cheese and switch to turkey sausage. I, however, made the recipe just as it appears below.   Feel free to experiment as that's half the fun of cooking!  I gave this recipe a rating of Intermediate Difficulty because of the number of ingredients and amount of chopping involved. Recipe is easily doubled and can be frozen.
Diff: Inter    Prep: 30 min
Bake: 45 min    Serves 12
Ingredients:
3 c shredded sharp cheddar cheese (12 oz)
1 can diced tomatoes, (28 oz), drained
1 # Italian bulk sausage
4 green onions, thinly sliced
¼ c. fresh basil, minced or 1 T. dried basil
¼ c. packed brown sugar
1 t. dried oregano
1 t. garlic powder
3 cups cubed day old French bread
6 eggs
1 ½ c. heavy whipping cream
½ t. salt
½ t. pepper
½ cup grated Parmesan cheese
Directions:
Preheat oven to 350 degrees.
Cook Italian sausage, breaking meat up into small crumbles as it cooks.  When done, remove sausage, drain on paper towels and let cool.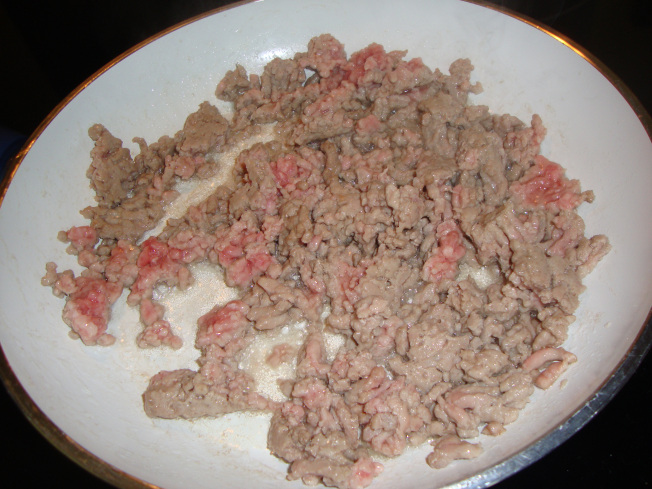 Mince basil, green onions, set aside.
In a large bowl, combine the cheese, tomatoes, sausage, green onions, basil, brown sugar, spices and mix together well.
Stir in bread and mix until bread is well incorporated.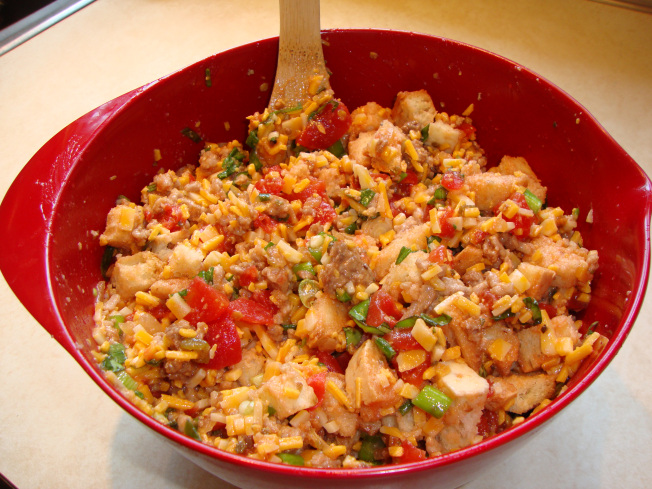 Transfer mixture to a greased 9 X 13 pan or divide evenly between two 1.5 qt. Casserole dishes (only showing one casserole dish due to space considerations).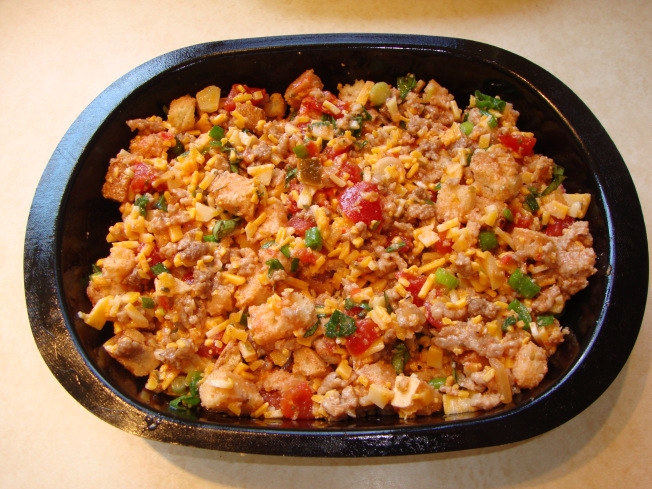 In the same large bowl (time savings!), whisk eggs, cream, salt and pepper.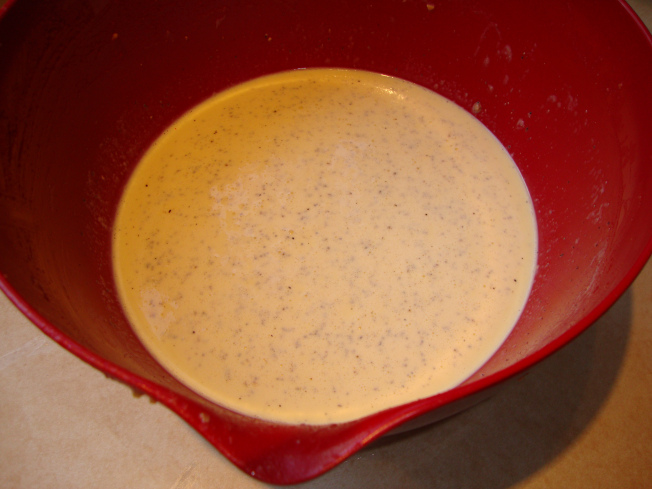 Pour mixture over bread mixture.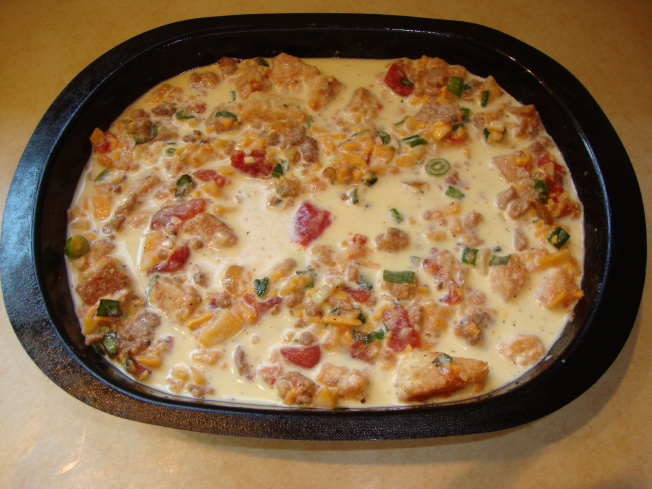 Sprinkle Parmesan cheese on top.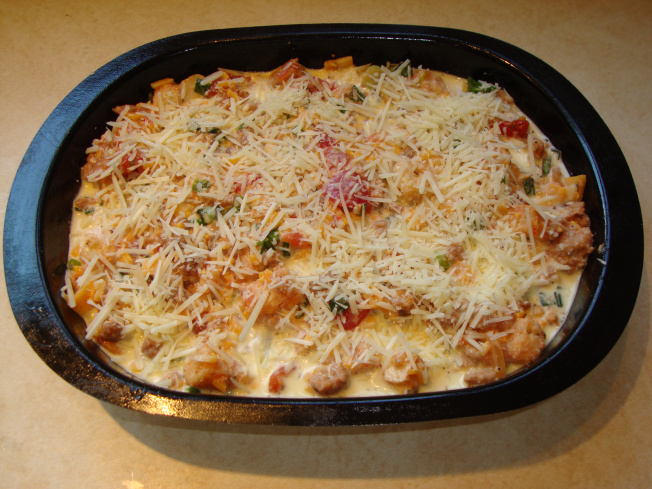 Bake at 350 for 45-50 minutes or until a knife inserted in the center comes out clean.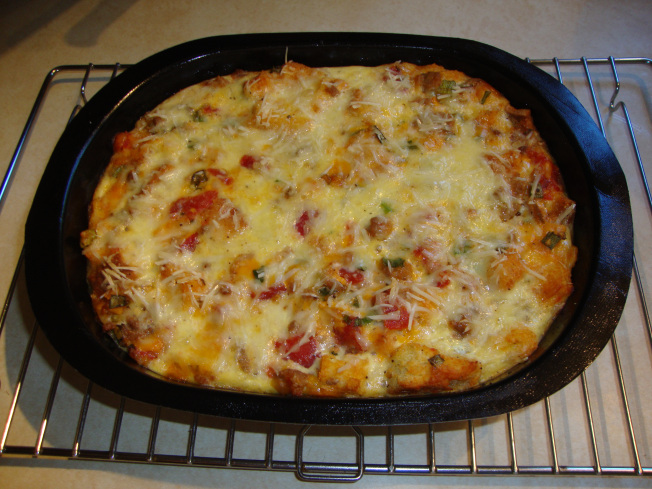 This made my kitchen smell so good while it was cooking that I was literally salivating waiting for it to come out of the oven. 
Yes, with all those ingredients, this recipe is a bit of work, but it's sooo delicious it's worth all the grating and chopping it requires.  Keep this recipe in mind for your Thanksgiving or Holiday table, it's that good!
Until next week, wishing you and yours all of God's blessings, Good Health and Happy Eating!
Smiles, Maria