Matthew 6:25-34
[Do Not Worry ] "Therefore I tell you, do not worry about your life, what you will eat or drink; or about your body, what you will wear. Is not life more than food and the body more than clothes? Look at the birds of the air; they do not sow or reap or store away in barns, and yet your heavenly Father feeds them. Are you not much more valuable than they? Can any one of you by worrying add a single hour to your life? …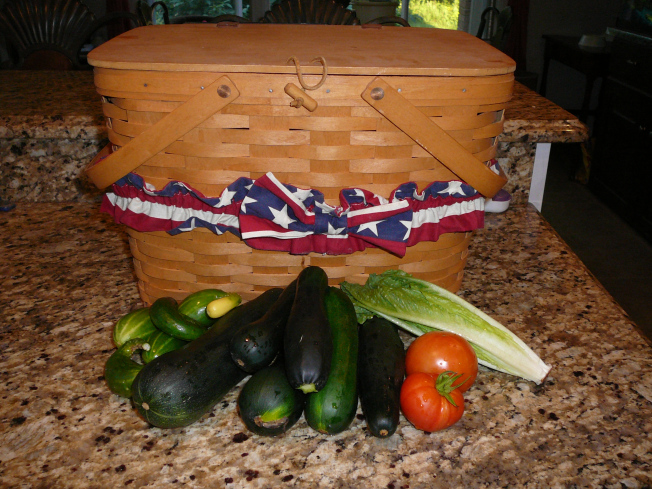 Remember the Garden boxes I taught how to build this spring in the attempt at being able to have a more plentiful garden. Well it worked great! No more dealing with Clay! It was such a hit that my husband and I are planning on building 2 more for next year. We need more room for more produce.
I however did not have enough tomatoes this year to do any canning from our garden this year. This little adventure sure has been a work in progress. Maybe next year!
Fun Fact: Raised beds yield up to four times more than the same amount of space planted in rows. That's due not only to their loose, fertile soil but also to efficient spacing—by using less space for paths, you have more room to grow plants.
Our soil was new this year so I thought it might be fun to talk about amending your soil for fall so that the nutrients will have a chance to work its magic for spring planting.
Work the soil to prepare it for planting.  Clear out all the dead plants from this season harvest. Using a trowel or shovel, move the soil while it is dry. Working with wet soil will make it difficult to move and aerate, and it will stick to your tools. If soil pH conditions aren't ideal for growing tomato plants, add fertilizer to prepare your soil for planting.
Supplement the soil. Apply peat moss, compost or manure (humus) to the soil to improve its quality. Mix in small amounts of any or each of these components as you dig and mix your soil prior to planting. The richer the soil, the better the growing conditions.
Know the acidity of your soil. Soil kits can be purchased on line or in your local hardware store for as little as $15.00 dollars. It certainly helps to know what type of soil you have and what you can do to enhance it so that it produces a better crop. PH, Acidity and Alkalinity play a large roll in having good fertile soil.
Acidity and Alkalinity
The acidity or alkalinity of soil is measured by its pH. Neutral soil has a pH of about 6.5, while anything higher is alkaline and anything lower is acidic. Green beans grow best in neutral or near-neutral soil, though they can tolerate a pH anywhere between 5.5 and 7.5. If necessary, you can raise the pH of your garden soil by incorporating ground agricultural limestone or one of several other liming products. You can lower the pH by adding elemental sulfur or a fertilizer containing ammonium sulfate.
Know your crop. Not all crops want the same soil. I am planning on do some investigative work and designate each raised bed for different crops. For instance tomatoes like a loamy fertile soil while Green beans like a Neutral soil.
So get out there and clean out the last of your crop. Enhance your soil. I am planning on tarping my raised beds over to keeps weeds and leaves out. I am hoping it will leave me a really nice pallet to start seeds in next spring.
Have a great week my ladies!  Mischele Makhlouf