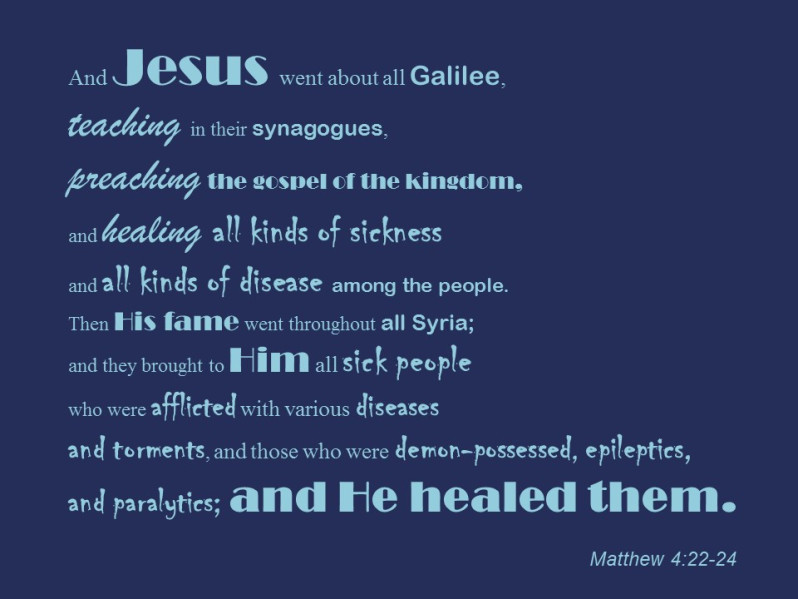 Have you ever read the Bible and thought when do we get to the good stuff? As a little girl, I distinctly remember being at church, hearing the gospel, and thinking I wish I had been alive when Jesus walked the earth. I was so disappointed because I thought that I had missed experiencing all those miracles and healings that the Bible mentioned.
Do you believe God still does amazing things? Are the miracles and healings spoken of in the above scripture passage still possible today? 
All my life I have yearned to experience God in this way. I've felt that He had a special purpose for me, and that it would be more than just volunteering at my church or community. There were times that I tried to stepped out, but something always got in the way to my Promised Land.
I didn't have the proper training or experience.
I looked to people for validation of what I did.
I secretly desired the praises of men.
I tirelessly worked to please God.
I felt that I wasn't good enough.
I battled within my soul about who I was to pursue my dreams.
I lacked the faith to believe God!
Can you relate to any of the above?  There have been those times where I feel that I've been wandering in the desert. It's been a such a struggle. I can't tell you how many times I felt like giving up, especially when it came to writing and marketing a book; however, I now know see the God's hand at work, transforming me into who He has called me to be.
I am learning that I can rest in the One-Who-Loves-me. He is teaching me that it is HE who does this work! 
Well, about a month ago, as I was practicing some worship songs on the keyboard by day, God spoke a phrase to me in the middle of night. (And yes, He still speaks personally to ordinary people today!) It was a treasure from heaven on how He will do these amazing things through you and me.
Are you hungry to know more? I hope you will click here to visit my blog today.
Blessings,
Barb