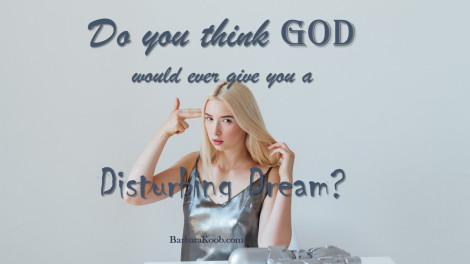 Recently a Christian friend shared an unsettling dream with me. It was a complex one which included her decision to commit suicide, an act that both of us knew she would never contemplate in real life. She sensed God was talking through this unusual revelation, but wasn't sure how to decipher it. After much prayer and discussion about dream symbols, we discerned that the Lord might be speaking about a part of her life that she choose to kill, but God wanted to wake her up so that He could breathe new life. After all, doesn't God want to help us with our lives?
Honestly, I quiver interpreting other people's dreams for so many reasons, like what if I am wrong. Or can't they just talk to God for themselves? Over the years, I have been asked by many people concerning their complex, weird and often confusing dreams.  Yet, because I awoke one day knowing that it was God speaking to me in my own crazy dreams, I decided to embark on a personal journey with Him. That was almost twenty years ago, and I can honestly say that it was God who taught me biblical dream interpretation.
While on my quest, I consistently journaled my dreams. I listened and prayed while reading many sources on dream interpretation as I lived my life with the Lord. For sure, I received lots of great information from various books, but never the answers to my questions. I don't believe I was purposely missing the point. I think I was just wounded in my heart, and deceived by an enemy I didn't know still existed in my soul. Ironically, it was the survival skills I learned early in life to protect my heart that became the prideful stumbling blocks to gaining freedom in Christ.
Of course, someone could have told me, but I would have felt judged. I probably would not have listened either, as I believed my cheating heart was speaking truth. Looking back, I clearly see how the Lord used my dreams to capture my attention and draw me into a closer relationship with Him.
Often we have blind spots. These are areas of our lives where we can't see the real truth about ourselves. You will see these things in your dreams, but probably you won't recognize them unless you ask the Lord and take an honest look at yourself.  When you deeply listen, God will show you your blind spots  without condemnation.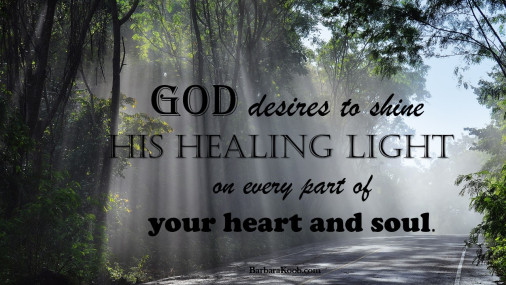 Beloved, the Lord wants to help you with your life, just like He helped my friend and me, And He  can even use a dream to point to the way. Hope you will drop by my blog today for some hints regarding how biblical dream interpretation and Inner healing can work.
Click here for more info.