I wanted to share something a bit special for St. Patrick's Day, and settled on this hand pie; a twist on the traditional meat and potatoes Irish stew. that was inspired by a Martha Stewart recipe.  Filled with a rich and creamy potato and coleslaw mix, topped with sharp or Irish cheddar cheese, this is a tasty entrée that can be used for lunch or dinner!
I would recommend making your own piecrust or pastry for this as it needs to be rolled into a rectangle.  If you make your own, you should roll it out so it is a  little thicker than store-bought crusts.
Diff:  Intermediate   Time:  1 hr.   Serves 4 
Ingredients
1 -2 T grapeseed or mildly flavored vegetable oil
8 oz. bag of coleslaw
1# of red potatoes, 1/2# scrubbed and diced fine and 1/2# peeled and sliced
1 pound ground beef, sirloin
4 T tomato paste
½-1 t. Worcestershire sauce
½ to 1 t dried thyme
1 T. dried parsley
1 T. tarragon
½ cup sharp shredded Cheddar or Irish cheddar cheese
Coarse salt and pepper
All purpose flour, to roll out pastry
2 piecrusts, 9 inches each, homemade* or store bought
*Homemade recommended
Instructions
In medium saucepan filled with water, cook 1/2# potatoes for 15-20 minutes or until tender, drain, mash and set aside.  (Okay, I admit this looks like more than 1/2# potatoes below, but I needed mashed potatoes for another recipe so I consolidated!)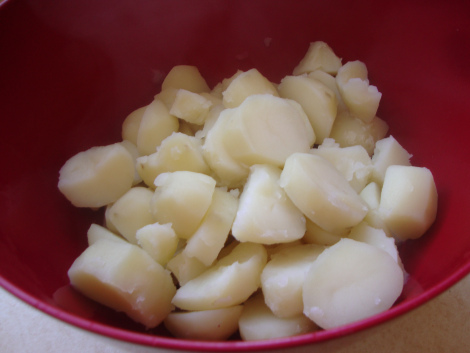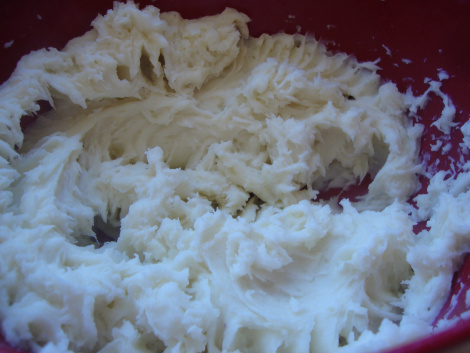 While cooking above, in a large frying pan, add cabbage and the other 1/2# potatoes.  Cook until brown, about 9-12 minutes.  Add beef; cook, breaking up meat with a spoon, until no longer pink, about 5-8 minutes.  Stir in tomato paste, Worcestershire, thyme, parsley and tarragon, and 1 cup of water. Cover and cook until potatoes are tender, 15-20 minutes.  Lightly mash mixture with a fork.  Add

1/2#

 mashed potatoes and mix together well.  Let mixture cool completely.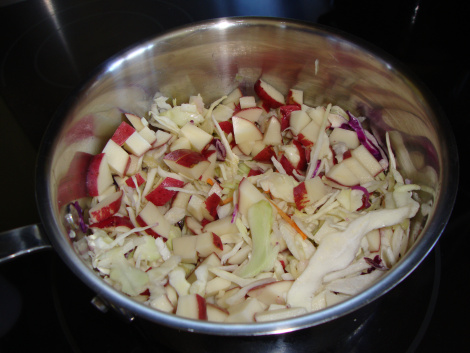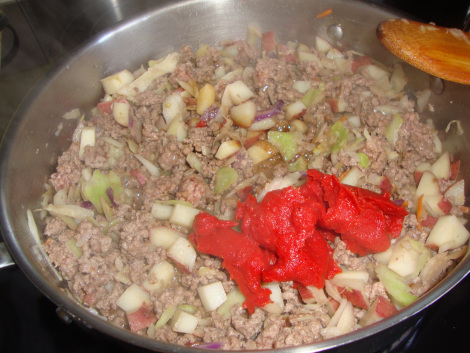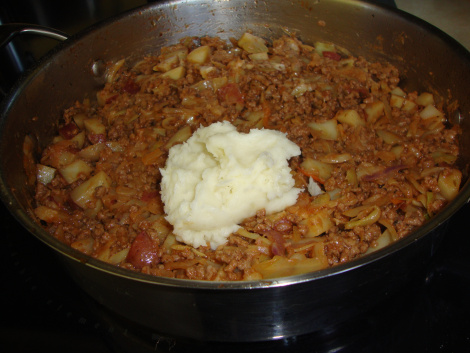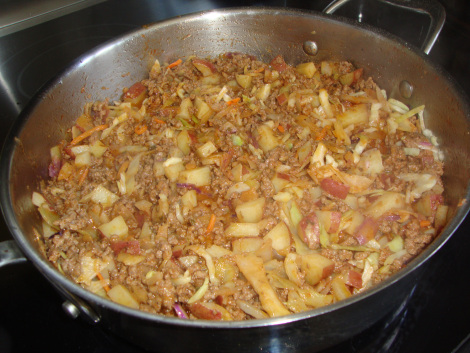 On a lightly floured surface, roll each crust out into a 14 inch square; cut into four equal squares.  (As you can see, my pieces were not exactly square, but I did my best with a round store bought crust!) Place 1/3-1/2 cup filling on each square, leaving a ½ inch border around filling.  Sprinkle 1 T of shredded cheddar on top of filling.  Brush borders with water; fold dough over to cover filling, then crimp with a fork to seal. Poke top of each pie with a fork three times to vent.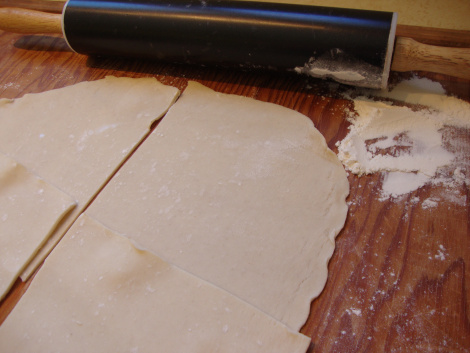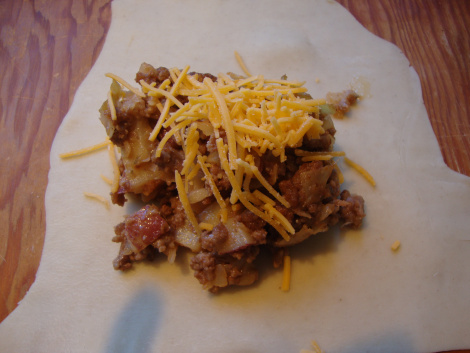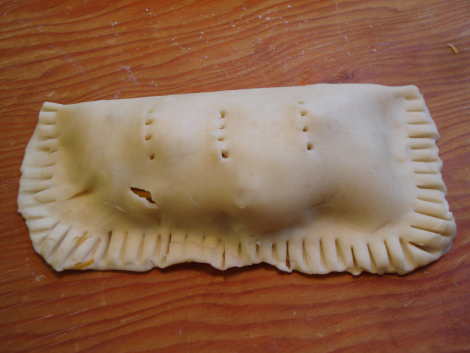 Transfer pies to 2 foil or parchment lined baking sheets.  Bake each sheet separately for 10-12 minutes or golden brown.  You can put sheets under the broiler at 550 F° for 1-2 minutes to brown further but watch very closely so pies do not burn!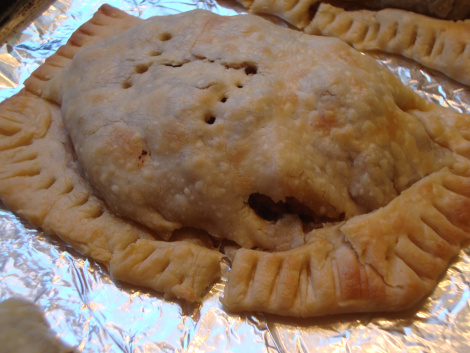 Enjoy these pies just as they are, or top with additional cheese or gravy.  Serve with a salad or hot cooked vegetables for a complete meal.  Enjoy!
Until next week, wishing you all of God's blessings, the luck of the Irish, good health and happy eating!
Smiles, Maria
Recipe adapted from Martha Stewart