New editable and submit-able form!
We have been working hard to create a registration form that you can fill out online and just hit submit. This is now available for your use here:  http://fs30.formsite.com/lsevola/form1/index.html
If you would like to print it use this form: http://fs30.formsite.com/lsevola/form1/print
You can also pay right from this form by using the paypal button near the bottom of the form.  Excited to meet you all in October!
We are so excited to see what God has in store for us this October 18th!  I hope that you will join us, we look forward to meeting all of you. Below you will find a downloadable  registration form and also a link to Pay for your ticket and so reserve your place. If you prefer to mail in your registration with a check, just print, fill it in and mail to the address at the bottom of the form. If you have any questions, please feel free to contact us at [email protected] We are happy to help you with whatever questions you may have.
We hope that the Speaker bios and Session Descriptions below have gotten you excited about what is in store for you as an attendee of the Simple Hospitality Conference. God has been so faithful to bring to together an amazing group of women to lead us to a closer relationship with Him. If you haven't done so yet,  take a look at what we will be doing in the descriptions below. This will be a great reference for filling out the registration form.
Seating is limited at this conference as well as each of the classes, so spaces will be filled on a first come basis. There are also a limited number of partial scholarships. If you are interested in one of these, please email us at [email protected] and we will be in contact with you. These spaces will also be filled on a first come basis.
Having trouble? Call Lisa at 586-242-6131 or email at [email protected] Thank you for your patience!
Conference Schedule
8:00-8:30 Registration & light refreshments
8:45-9:30 Opening, Worship & Prayer
9:40-10:30 Session 1
10:40-11:30 Session II
11:40-12:40 Lunch
1:00-2:00 Keynote Speaker - Karen Ehman of Proverbs31
(A Life That Says Welcome)
2:15- 3:05 Session III
3:15-4:00 Closing Worship and Prayer
Sign up on line here
Download your registration form to mail here
Keynote Speaker

Karen Ehman ~ Karenhas been described as profoundly practical, engagingly funny and downright real. Her passion is to provide women with creative tools and doable ideas to help them live their priorities and love their lives: faith, family, friends. She is the Director of Speaker Development for the Proverbs 31 Ministries' national speaking team and a featured speaker for Hearts at Home conferences for moms. She is the author of five books including A Life That Says Welcome: Simple Ways to Open Your Heart and Home to Others, The Complete Guide to Getting and Homespun Memories for the Heart. Her newest book is LET. IT. GO: How to Stop Running the Show & Start Walking in Faith.
Worship with Modern Day Cure
For Modern Day Cure, becoming a band meant starting with a guitarist who never played before, a drummer who hadn't picked up sticks in six years, and a lead singer whose voice was silenced by disappointment. A call from God overshadowed inexperience, rust, and discouragement. Aaron, Tamar, and Tifani, all from Saginaw, Mich. stepped out on faith, obeyed God's voice and founded Modern Day Cure.
A dream was enough to drive them from an unlikely beginning to the release of their first EP Your Great Name. Since the release of the EP in 2012, MDC has experienced opportunities bigger than themselves. In 2013, they were winners at the Big Ticket Festival's Indie Band Competition in Gaylord, Mich. and have since shared the stage with Newsboys, Sanctus Real, Disciple, Francesca Battistelli, Kutless, J.J. Weeks Band, All Things New and LeCrae. They were named winners of Smile FM's Michigan Made Music Contest to be the opening act for Rock the Island Christian Festival in Saginaw, Mich. and serve as the Festival's representative in the Christian Festival Association's national band competition, with the winner gaining performance slots at major festivals across the U.S. in 2015. Their single Strong God from their new album Victorious was recently featured on Smile FM as part of the station's Daily Song Special on the Morning Espresso show. In addition, the band continues to lead worship at local festivals across Michigan and local churches for youth events and worship services.
Session Descriptions
Remember: Inspired Journaling (Lisa Evola)
Have you ever wanted to keep a journal, but never thought your writing was good enough? The bible says that we are to remember all that God has done for us.  Once upon a time that was accomplished by stories passed down through the generations.  In this day and age, the art of storytelling in families is all but lost. But God still wants us to share what we have learned, what He has taught us through our experiences.  Our perspectives are unique to each of us, so your voice is an important one! Join us as we explore how to write what God had placed on our hearts through a guided journaling session. You will emerge with the tools to continue passing on the story of your spiritual life through the written word, which is timeless.
Creating Thoughtful but Simple Cards or Notes (Charlotte Duggan)
Nothing says special like a handmade card. But what if you are not that artsy? Creating something like this is easier than you think!  Join Charlotte in this hands-on class, exploring a few simple tool that can help you to create mini works of art that are perfect to give as a thank you, a thinking of you note, or any type of greeting that you may wish to give to someone special. You will leave with a few cards that you will make in class and a feeling of empowerment to continue to bless others with your creations.
Hosting the presence of God: foundations of prayer (Kathryn Carty)
Have you had an encounter with God today?  Before we start our "morning routines" and tie our shoes to head out the door for the day, we need to host the most important Guest of all.  Come, as we discover together the simplicity of "Holy Hospitality" and once again fall in love with our Savior Redeemer, Jesus Christ.
Your Testimony: Sharing your experiences for His good (Vanessa Chesters)
Do you have a story stored deep inside that needs to find its way out? Is it a work of God in your life, or an experience He has delivered you from or given you the strength to endure?  Maybe the experience forged hope and could benefit someone else.  We have been brought together to support, give, and share with one another, and our testimonies can be a powerful tool for building His Kingdom.  But where do you start? How much do you reveal? Is there enough to share? Yes!   In this session, Vanessa will share with you her experience of a broken neck where 50% of people actually survive, and  half of those endure physical restrictions in their lives.
Learn: how to lean on God in all things and realize that He is in control of this life
how to develop your own story into something share-able.
We all have a story, and your story is important: for someone else it could mean hope for LIFE​.
Organize your Life (Erin Lane)
We all know that life runs a bit smoother when we know where we placed the bills or the dog's leash. But have you ever thought of using your organizational skills towards serving in God's kingdom? When our days run smoother we are given the opportunity of time, often not a lot, but even a little can make a difference. The question is: what do we do with the time that we are given? The choices are endless, but what if we used that time to honor God?  Organizational helps will be taught to the skilled and unskilled alike to work on how to organize the kingdom for God.
Welcome to my House God! (Barbara Koob)
Have you ever struggled with your prayer life? Do you wonder how or where to start? Are the day's distractions standing in the way of your efforts? Does "Sister Spiritual" seem like a distant hope? In this unique prayer workshop, Barbara Koob will inspire you to:
Invite God into your everyday life
Pray inspired petitions empowered by the Holy Spirit
Learn about various types of prayer and discover which one works best for you
Grow into God's personal prayer warrior
Come and discover how to walk hand in hand with the Creator!
 Simple Centerpieces (Heidi Wilt)
A beautiful centerpiece can be a great focal point in any home and will distract from a myriad of other shortcomings that may keep you from inviting others into your home.  But beautiful doesn't have to mean expensive. There are dozens of common household items that, when combined in the right ways with the bounty available just outside your door, can result in an amazing seasonal display that will make all of your guests feel special. At this hands-on class you will learn to build a focal piece from the ground up that will welcome even your most creative friends! Your project will go home with you at the end of the day. No special abilities necessary – even the most decoratively challenged can create awesome!
Offering a Safe Haven…The Power of Listening (Glynda Kinsland-Johnson)
Opening your heart and mind to the story of another is a true and powerful act of hospitality. The goal of good listening should be the creation of a space in which one's voice is welcomed and received, where feelings of worth and validation abound.  Skilled listening can offer the foundation for intimacy and relationship that is vital when sharing God's love.
But, have you ever felt so consumed by life's demands that you rush by when others stop to talk?  Do you find your mind wandering as the person in front of you bares their soul? Do you get bogged down in what is sometimes called "circle talk"…discussing the same problem over and over and over with no resolution?  Are you often only listening so that you can respond with your opinion?
In this session, we will spend time preparing ourselves to be "active" listeners,  role-playing some positive (and maybe not-so-positive!) listening stances and looking at ways to organize our lives to create the space needed to truly hear what others are saying.  Expect to come away with a deeper understanding of the gift of listening and with a "toolbox" of skills and questioning techniques that will help you lend a more focused, receptive, and loving ear.
Bread for the Believer: Making Artisan Bread in 5 Minutes a Day (Maria Wolff)
Bread has been called the staff of life because it is a basic food that has supported mankind for over 6,000 years. This hands-on class will teach how to make one of the ultimate gifts of hospitality; a loaf of freshly baked bread!  Who would not appreciate such a delicious and life-affirming gift? You will learn to mix, shape and bake bread using the wet-dough method popularized by Artisan Baking in 5 Minutes a Day by Jeff Hertzberg and Zoe Francois.  Recipes provided.
 Social Media in Service (Roxanne Christensen, MA, TLLP)
The media savvy woman is one with great power in the present day, but the technology wave of social media can feel overwhelming to surf without some help. Get information on using social media effectively to promote helpful thoughts of others, to build a positive footprint for yourself, and to navigate basic internet etiquette in the service of praise and community. Information regarding the negative mental health effects of heavy technology over-usage, internet safety, and cyberbullying will also be addressed. A review of major internet social media sites such as Twitter, Instagram, and Facebook will be the primary focus - with time for dialogue to help each other learn from experiences as well. Appropriate for all ages and levels of internet savvy.
 Sole Hope: World Mission Outreach from Your Living Room (Lisa Evola)
Have you ever admired the people who minister overseas to the broken, the lost, the hurting? You admire them but stepping out the door on that kind of a life journey seems too big; too extreme for you. Did you know that helping a small child half a world away can be as simple as sitting in your living room with a few friends, eating snacks, and cutting up your old jeans? Come and experience how easy being a homeland missionary can be. In this hands-on class we will host a "shoe cutting party" that will help the children of Uganda battle insects and disease, right from where you are.  Bring an old pair of jeans (if you have) and your heart for the children of the world.
 How to Effectively Pray for Others:  The Hospitality of Prayer (Kathryn Carty)
What does the impact of our prayers look like in our daily lives?  How can we know that what we are praying is effective?  How do our prayers make a difference in our families and neighbors, in our communities and in our world?  Let us join forces and stand arm-in-arm together as we learn more of who our God is and what He has in store for us as co-laborers with Him.
Young Women of God ( Erin Lane)
Today's world is full of choices: What to do as a successful career, how to find a husband, what car to drive, as well as how to be a well-rounded woman. But have you ever stopped to ask, how does God and my relationship with Him fit into all of that? God's dream for our lives is so much bigger and greater than we could ever come up with ourselves. So let's look at how we can be a woman of God today in a world that wants to set the path for us. God knows the path, and staying focused on Him throughout all of life's changes in our teens, twenties, and beyond will give us the greatest satisfaction in life.
The Versatile Chicken (Maria Wolff)
Chicken can lend itself to almost any cuisine and can be incorporated into many recipes. What do you do when unexpected company arrives?  If you have a rotisserie chicken in your fridge, you're in luck! In this hands on session we will show you several recipes that will highlight this versatility. They are quick and easy to make and can be served in a variety of ways that are sure to please.
Decorating on a Dime (Heidi Wilt)
Well, maybe a little more than a dime! Learn some new tricks using every day items you already have; but in a new way. Discover how to incorporate a few new inexpensive items to create great visual impact in a room! We are all on a budget these days, but at the same time desire to put our best foot forward. Bring your cameras, for you may want to take pictures of the amazing things created in this demonstration/hands-on class.
 A Room for Two: God and You! (Lisa Evola)
Is there a special place where you meet with God each morning? Do baskets of laundry keep you from focusing on the time you have set aside to pray? Have you ever wondered what it would be like to have a thriving relationship with the living God? Well this is the workshop for you!  Discover why starting your morning with the Holy One, sets you up for a successful day of walking in His light. Find the "little things" that help you to focus on Him and not your to-do list! You will leave with the tools necessary to create a personal space for two - God and you!
Financial Peace basics for Teens and Adults (Erin Lane)
This class is based on the principles from Dave Ramsey's "Financial Peace University" - let's talk about money. We will be looking at the key steps to managing money no matter what phase of life you are in. From a college budget to a well off corporate executive, we all have the same calling when it comes to managing money. It's not our money, its God's and He has entrusted it to us. When we have our finances in order, it gives us the ability to live the hospitable life that God has for us.
Make it Ahead! Freezer Meals (Maria Wolff)
Simplify your life by making freezer meals or meals that can be made in the crockpot. Freezer meals can be as simple as making a double batch of your favorite recipes and freezing the extra batch.  Crockpots are also a great way to make extra meals, especially if you have a large crockpot! Not only can you make food in large quantities but this allows you to show both your preparedness and hospitality when you can just pull a meal out of the freezer to give to a friend in need.
Daily Stewardship (Heidi Wilt)
Being a faithful steward is something that is important to our Father. Mostly we relate this to the money that we tithe to our church. But how does this look when considered in connection with our daily life; the ins and outs of what we do every day? Explore this topic thoroughly in respect to what the bible tells us, and gather the know-how necessary to be a faithful steward in this world.
Creating a Deuteronomy Six Home (Deneen Troupe-Buitrago, M.Ed)
We are told in scripture to talk with our children about God when we get up each morning, when we are at home, when we go out, when we go to bed.  That's a lot of talking about God.  Is there time for talking about anything else?  It also tells us that we are to tie them to our hands and fasten them on our foreheads AND write them on the doorframes of the house as well as the gates. It looks like we should be surrounded by God's Word as well. I am not making up these things.  Deuteronomy 6:5-9 gives very clear instructions to the Jewish nation how they are to pass along the knowledge, wisdom, and love of God to their children.  It is a great model for us today. So what does that look like?
This Workshop explores how you can incorporate those God conversations/God moments into your everyday.  Whether you have children or not this Workshop can help you create a Home that demonstrates and shares your Faith. It will give you ideas, resources, and tools that will open your thinking as to How to live out this command.    
Sign up on line here
Download your registration form to mail here
Session Instructors
 Daughter of the Most High God is how Lisa would describe herself. A profound desire to follow His call for her life has led to writing and speaking, as well as starting a beautiful life ministry with her friend Mischele. Lisa understands the struggles that women go through daily trying to be everything to everyone and hopes to encourage them to a closer relationship with their Savior and a realization that when God is first, the rest will fall into place.  You can find her writing often at www.abeautifullifeministry.org and in several devotional publications on the market. She is currently working with other members of a beautiful life on their first book which will guide the reader through a year of living a beautiful life.
 Maria has a lifetime love of books and food! Her passion is to share that love and encourage others to create both healthy and tasty recipes. Writing is quickly becoming another passion and she is in the process of writing her first book which will include recipes that will keep you cooking and your family eating!
Vanessa's life over the last seven years has been quite a journey in which she has learned to live every moment of every day with gratitude. Her giftings enable her to relate to the hurting and to be able to guide and soothe their weary souls with words of encouragement from God. Her sincere desire is for all people to see their worth and love themselves as God loves them.
Heidi has been walking with the "Love of her life", JESUS, since she was 12. The journey and testimony of what Christ does in each of our lives is worth sharing! Her passion is in Art, which led her to start a Decorative Painting business, Creative Finishes, LLC in 1999. God has and continues to call her to use those talents to serve Him. Heidi and her husband Jim serve as mentors for the Young Adult group at their church and have led Bible studies for many years both in their home and church.
God has seen fit to craft a life for Glynda that has never been static. She has one husband, two married children, a growing number of grandchildren and two dogs. . As a military spouse, she's faced many challenges and many moves- 11 times in 20 years! She is now a writer of what God would have her share.
Through poetry and story, Glynda attempts to sift through the clutter that is life, shrink down the issues that overwhelm, and focus on eternal truths. Glynda's prayer is that God will use her strengths and abilities to encourage others to discover the limitless capacity of a life fully vested in Christ.
Barbara Koob is a gifted writer and speaker who learned to hope and dream with purpose. An ordinary woman with the most extraordinary dreams, she is desperate for God to splash His blessings as she joyfully inspires others to welcome God, receive His healing touch, and step out into their destiny. Barb serves as the Prayer Director for the Hope Chapel Women's Ministry in Apex, N.C.  She teaches and mentors about biblical dream interpretation, healing and prayer at her local church and the Hope Ministry Institute,
Virginia is an aspiring Speaker and Writer with a background of Art, Horticulture and Herbalism. She cares for her adult daughter, Rachel and enjoys her son, Jesse's, growing family of almost 7. She is a member of the Nazarene Church and is active in community outreach.



Charlotte has been on a journey with The Lord most of her life and has loved sharing her passion for Jesus by teaching Sunday school and Adult Christian Education Classes. She also loves creating and teaching the art of making greeting cards and sharing her skills as an outreach.
Erin is the Youth & Young Adults Director at Romeo United Methodist Church since June of 2012. She's had a passion for youth ministry since she was a youth. Over the past ten years she has served within multiple youth support roles and is now blessed to be able to serve in ministry full-time. Erin has a Bachelor of Science degree in Human Resources with a Concentration in Religion from Oakland University. She married her high school sweetheart in June of 2011 and resides in historic downtown Romeo, MI.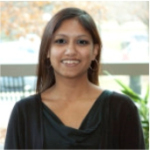 Roxanne Christensen, MA, TLLP ~
Roxanne is in her third year as a doctoral student at the Michigan School of Professional Psychology. She works in private practice as a clinical therapist in Bloomfield Hills, is active in campus committees and national conferences regarding diversity and mental health, and is an active and dedicated member of the Romeo Community where she and her family reside.
A woman passionate for the Lord, Kathryn loves to share the joy of the Lord with others. She and her husband Vince currently live just outside of Capac, MI with their 7 year old son, Paul.  She enjoys growing a garden and canning for the winter months and loves to worship the Lord in song and on the piano.  She has recently come through a battle with breast cancer victoriously, and shares with others the faithfulness of God through the tough times.
Deneen wants you to Grow From Your Overflow by tapping you into the Super-abundance of God to transform your personal and professional life.  Her commitment to being a Titus Woman has allowed her to use her Teaching Expertise in a variety of areas.  As a Workshop Facilitator & Speaker she encourages women to love God and educates them so they can grow in their faith.  As the Director of the NOC (Northern Oakland County) Tapestry Network she brings Christian Businesswomen together to build one another up and equips them to be God's ambassadors in the Marketplace.  As a Mary & Martha Independent Consultant, she empowers women to share their love for God through shared experiences and inspiring products.  Deneen is in a place where all the aspects of her life have come together and she brings that message of connection and relationship to women of all ages and stages of life.
Sign up on line here
Download your registration form to mail here