I'd like to introduce you to a new contributor here at a beautiful life. Her name is Sally Meadows and she lives in the blustery cold of Saskatchewan, Canada. There is a bit more about her at the bottom of this post, so make sure that you read all about this amazing woman of God. and here she is: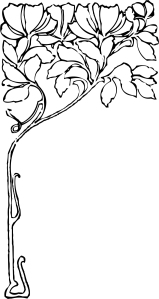 a time for pruning….
Over 18 years of worship sheet music languished in an overfilled basket sitting right next to my piano. While some of the music I had accumulated over the years was already organized into binders, there were many loose sheets that needed to be added formally to my collection – or tossed out once and for all. With the hint of spring about to peek around the corner, I decided it was not only time to fully organize, but to finally prune, my collection.
"Pruning" is defined as "cutting off or removing of dead or living parts or branches to improve shape or growth." Just as we prune some plants in late winter, so would I sort through the hundreds of sheets to re-align my path and re-focus my energies into what the Lord is calling me at a time such as this.
What I was not expecting as I sorted through the pile of sheet music, were all the memories that came flooding back: some uplifting, and some painful.
  There were worship songs that helped me get through challenging times. There were worship songs that brought great joy, when all was right in my world. There were worship songs that had me singing with joy
despite
difficult circumstances. There were worship songs that both stirred and soothed my soul's grief from a time of mourning. There were worship songs that spoke the words I could not say myself. There were worship songs that reminded me of a time of wounding by other musicians.  There were worship songs that no longer seemed relevant. And there were old classic hymns that are without a doubt, timeless.
So I pruned my collection: duplicates, messy copies with multiple keys, songs that were outdated, songs that never really spoke to me, and songs that stirred painful memories were all extracted, leaving a well-formed, well-loved collection of testimony through music to the goodness, greatness, and loving kindness of our Lord Jesus Christ.
Now I have two binders (A-K and L-Z) that allow me to find almost instantly any song God lays on my heart. And when no particular song comes to mind, I still love to just flip through the pages and let the Holy Spirit guide me as to which one to play; sometimes just for the supreme audience of One.
It was a small step, but one that helps me feel and be better equipped to move forward in what God is calling me in this new season of my life.
REFLECTION QUESTION: What do you need to prune in your life to be able to more fully glorify Him this year?
Sally Meadows is a national award-nominated singer/songwriter, freelance writer, and long-time worship leader from Saskatoon, Saskatchewan. The title track of her debut CD Turn the Page was shortlisted in the category "song lyrics" for a 2013 "The Word Awards", Canada's most prestigious awards for those writing from a Christian perspective. She released her most recent CD Red & White in December 2013.
Website: http://sallymeadows.com Facebook: https://www.facebook.com/SallyMeadowsMusic YouTube Channel: http://www.youtube.com/SallyMeadowsMusic Twitter: @SallyMeadows