Today we're going to look at how our belief in God's love and lessons can be seen through the context of preparing food. The first thing is to believe you can make a difference. One of the lessons taught in the Bible is to help others. We give the best of ourselves and our cooking skills to nourish the bodies and minds of our family and those we love. But, beyond that, how can we help? Do we know of someone or a family that is struggling? Perhaps you could make a meal or casserole and take it over. Or you can volunteer at a soup kitchen or shelter to help prepare or serve food to those in need.  If you look, you will find there are many ways to help those less fortunate, but the first step is believing you can.
Now, I know this is not typical holiday fare, but this is so yummy that my husband has requested this at least four times since I first made it!  Hot Pot's are wonderful Asian soups or stews made in one pot. They can be made with any type of broth, and can include almost any ingredient. I found that the trick is to not put absolutely everything into the pot, because then you will end up with a cluttered soupy mess. If you restrain yourself to the use of only 3 or 4 main ingredients, you will end up with a tasty and elegant soup that allows the main flavors to shine through. This version, modified from a recipe I found in a Eating Well magazine, is hearty, filling, and oh so good! I love the meatiness of the

shiitake

mushrooms,

and the

bright green of the bok choy

. The rice vinegar, soy sauce and sesame oil add just the right amount of oriental flavor to set this dish apart. If you'd like to punch up the taste, you can add a little

chili-garlic sauce

.
This recipe requires a lot of vegetable chopping and preparation, so be sure to have all your ingredients set out and prepared beforehand for the most streamlined process. I chopped my chicken breast while it was still partially frozen, which helped in cutting more uniformly sized pieces.
Diff: Intermediate Prep: 30 min Cook: 20 min Serves: 5
Ingredients:
10-11 cups vegetable or reduced-sodium chicken broth
8 ¼ inch thick slices fresh ginger, peeled
4 cloves garlic, peeled and crushed
2 t. coconut oil
1 ¾ c. shiitake mushrooms, stems removed, wiped clean and sliced
¼ t. crushed red pepper
1 small bok choy, cut into ½ in. pieces, greens and stems separated
7 oz. Chinese wheat noodles or rice sticks (optional)
1 skinless chicken breast, diced into ½ in. cubes
2 cups grated carrots, or use vegetable peeler to cut long thin strips
2 t. rice vinegar
4 t. reduced-sodium soy sauce
2 t. toasted sesame oil
½ c. chopped scallions for garnish (optional)
Directions:
Combine broth, ginger and garlic in a large stockpot or Dutch oven; bring to a simmer. Simmer, partially covered, over medium-low heat for 15 minutes. Discard the ginger and garlic.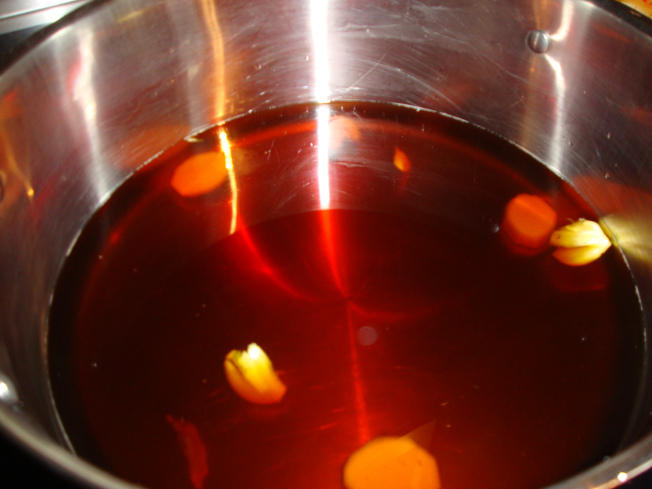 While broth is simmering, heat coconut oil in large skillet and add chicken, stirring frequently until cooked, about 5-7 minutes. Remove from heat and drain any grease or liquid from chicken. Set aside.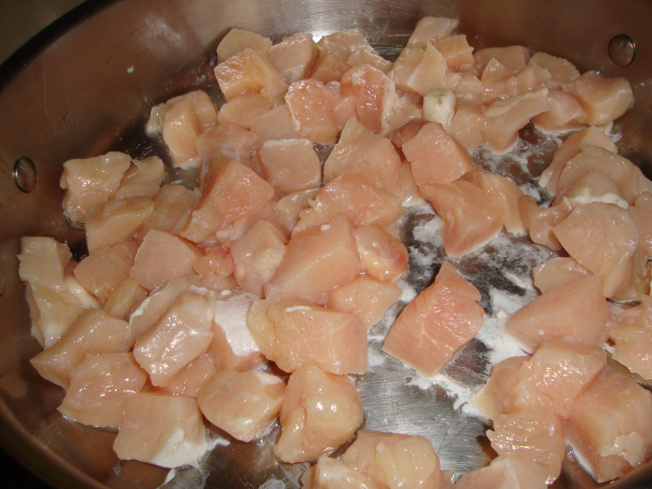 Meanwhile, heat oil in a large skillet over medium-high heat. Add mushrooms and crushed red pepper, cook, stirring often, until tender, 3 to 5 minutes. Add bok choy stems; cook, stirring frequently until tender, 3 to 4 minutes.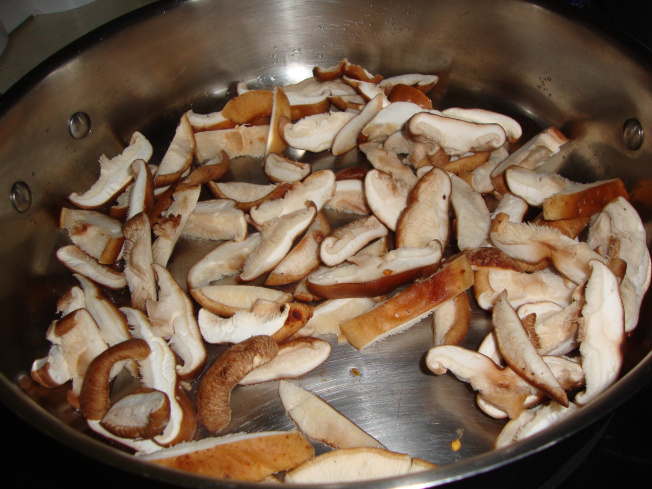 Add the mushroom mixture to the broth. Add noodles, if desired, reduce heat to medium-low and stir for 3 minutes. Add bok choy greens and chicken; simmer until heated through, about 2 minutes.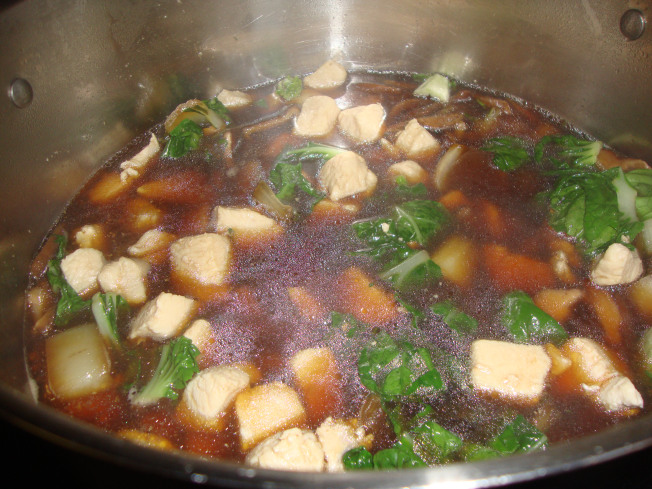 Stir in carrots, add vinegar to taste, as well as soy sauce and sesame oil. Serve garnished with scallions if desired.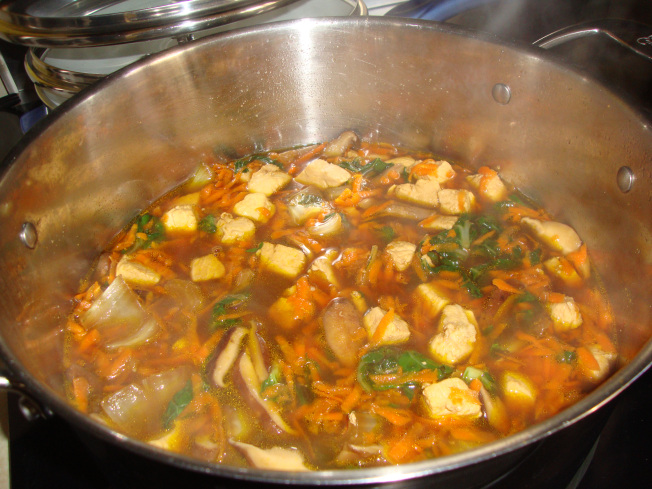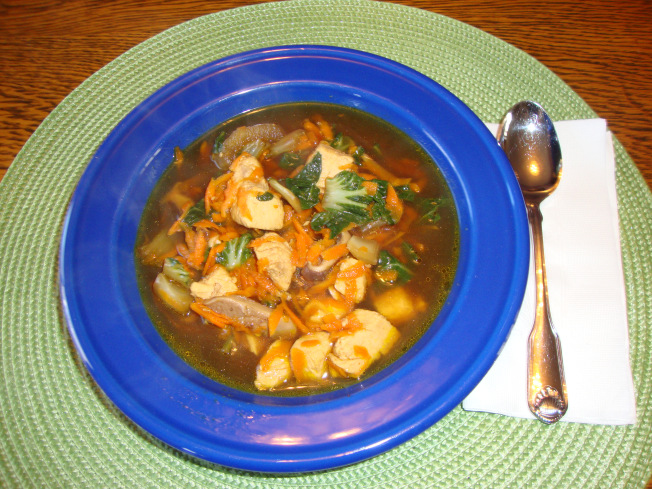 Yum Yum in my Tum Tum! This is so good I might have to make it every week!  I hope you and your family will enjoy this delicious and filling soup. I know we do!
Until next week, wishing you and yours all of God's blessings, good health and happy eating!
Smiles,
Maria