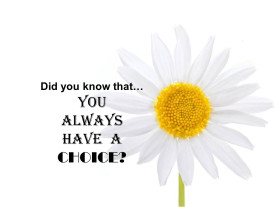 Last week I went to Florida to visit my dad who officially became an octogenarian. While 80 years of life is certainly an accomplishment, it's been an especially difficult battle these last six years. Sadly, he was diagnosed with lung cancer, had more than 50% of his lung removed and has been taking various anti-cancer treatments the entire time.
Life can be a bummer when you are sick. I am sure dad feels lousy coupled with never ending pain. It's difficult to breath.  Food doesn't taste good anymore. He can't move around as fast, nor can he do the things he use to love to do; however, dad is not the only one impacted.
My mom continues to be nurturing to one so sick, and it can wear you out.  Plus, she does not always remember to recharge her own soul; yet, it's not always possible. It's challenging to be a 24/7 caregiver and remain positive. 
Seriously, I questioned whether or not to visit them in Florida. After all, I could just call and wish them well. I could stay home, and show my concern with a simple card, and maybe even a little gift for I knew that such a trip would not be an easy one.
-Would dad be well enough to receive a visitor?
-What could we possibly do for 2 days that would be a blessing?
-Would my immediate family join me in such a trip? Or would I have to go it alone?
-And how much would this trip cost me?  
But what would Jesus have done? I am reminded of the story of the Good Samaritan found in Luke 10:25-37. He didn't jump onto the other side of the road pretending he didn't see that one in need. He didn't take a quick look and walk on by. He bandaged his brother's wounds, brought him to an inn and took care of him.  Now that is choosing life!
As I was still mulling over how to celebrate my dad's birthday, I discovered that I waited too long to get an inexpensive airline ticket. However, my gracious husband took time off from work to drive with me to their little bungalow. (Mom & Dad live in NY state, but are snow birds.)
After the long eleven hour drive from NC, I couldn't wait to relax with a glass of wine to indulge my sacrificial self. I thought we've finally arrived, but my first night there didn't go as I planned. It turned into a family dinner at a senior restaurant with five very different couples. I felt like I was in the middle of a Billy Crystal comedy routine about weird family relationships.
"Patience," I told myself, "you are not here for you."
The next day Dad and Mom came to our hotel for breakfast. Dad insisted all he wanted to do was stay home and watch TV. He really wasn't feeling well. So Jim and I went for a little outing with mom, and then again… we headed out to a seafood restaurant with more family craziness.
But suddenly the situation turned even crazier!
My husband Jim became very sick with food poisoning and could no longer stay with the crowd. We rushed back to the hotel hoping that laying down and resting would relieve his discomfort. For a few moments I wondered if we'd be heading to the ER, but fortunately, he was able to sleep through the night and it passed.
When morning came, I thought we have one more day and need to make the best of it. "Lord," I prayed. "Show us your plans for this day. Let us use this time wisely to bless my mom and dad."
Next thing I know, I have this idea of driving to Clearwater, Florida and putting my feet in the ocean. I think I'd like to stop and see the Kapok Tree Inn and Gardens, a place that our family toured when I was still living at home as a teen. It's been over forty years since I've been there.
How interesting that mom calls and shares that same idea with me, and we decide  to go for it, remembering those sweet days of years gone by, enjoying the precious moments of that wonderful day. I see the beautiful hand of God all over us.
Once again, God has taught me a few good lessons.
- Lay down my own selfish agenda.
- Be willing to go the extra mile and do the right thing.
- Practice patience even when you don't want to.
- God always has great ideas, and I need to ask Him more often.
- Trust Him that He is working things out for good.
- Choose to celebrate life and love people!
I am blessed every day when I choose to celebrate life by loving others. How about you?