Breakthroughs
Every year about this time, our church engages in a corporate fast. The idea is to experience spiritual breakthroughs within our realm, both personal and church-wide. People prepare both physically and mentally for the weeklong challenge, choosing not only the type of fast that they will engage in but also the breakthrough that they would like to experience.
My husband and I gathered our strength, shopped for the appropriate foods to keep on hand, and attended the worship service that preceded the fast…and then we let it all go.
The expectations
The focus
The agenda
What started out as a time to connect, quickly became a diet plan gone awry.  Spiritual thoughts took on the sweet form of fruit spears, and the more we thought about what we couldn't have, the more of what we could, found its way in. It became a constant search for filling, but not in the sense that we had expected.
As the week passed its halfway mark, I grew tired of researching recipes and creative cooking. This was not working out at all. Where was the focus, the presence, the breakthrough?
Finally, I threw up my hands and said enough.
I realized then that breakthrough doesn't happen when the mind is filled with desire or need. It can't come to that place of renewal when it is already filled with personal agenda. A creative faith can't take root when the muse, has been put in a box lined with lists and plans.
Breakthrough happens when we empty our hands, spread them wide, and wait for them to be filled – but with a true filling. The kind that comes only from time spent with the Father of heavenly lights. The filling that comes only when we are empty down to the core. When the hunger for that filling is greater than anything else we could ever put in our mouths.
Jesus knew it
Now, I don't suggest that you spend 40 days in a desert without food or water, but rather try emptying yourself of the agenda. Let go of personal need and gather in the provisions that are waiting for you. Stop spinning the wheels of more and expect instead -less.
I have a horrible habit of putting work first…before anything else. I'd like to say that God comes first, but in reality, I often put aside the things that he has gifted me to do in order to bring in an income. I take the ideas of my muse (aka God), and plot and scheme how I can make a living from it, instead of how I can bless others with it.  Don't get me wrong: Bills have to be paid. Food needs to be bought. But if God considers me more precious than sparrows, and the sparrows receive everything they need from the Father, doesn't it stand to reason that I too will receive everything I need without the striving? What I'm talking about here is not sitting back and letting God do all the work while I sit on my butt, rather recognising that our constant striving for something better in life takes away the thankfulness of what we already have….the better that is already there.
When I finally let go of my petitions during that fasting week and opened my hands wide to what the Lord had in mind for me to experience, I was not disappointed. My questions instead became worship.   And rather than knowing what I would do next, I knew who I was.  The breakthrough that I expected never came as I had anticipated. Instead, it came in the way that God usually does things – in a much grander fashion, bringing healing to places that I didn't even know were broken.
This lesson isn't just for me, but for all who are looking for answers. For each and every person who has ever had a question about what they need to do, or as in my case, how I should use the gifts He has given me.
Here is what I heard:
Stop trying to define who you are by what you do. You are not an artist. You are not a writer. You are not a mother, wife, friend, or entrepreneur. You are My child. A child of the Most High God. And that is enough. I take care of the sparrows, I will take care of you. Carry My words, My heart, My love, to everyone. Don't think about how you will benefit from it, but only how those you touch will. Follow. I will lead you. Room with the sparrows and you will have everything.
Is this a message you need to hear today? Many of us do. Try picking a new roomie. Trade striving for thriving. Open your hands wide and be filled with every good and perfect gift that was meant just for you.
__________________________________________________________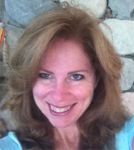 -lisa evola is a child of God, working within His gifts to encourage and inspire. She creates art that she shares at Creative Faith, writes about hope at A Beautiful Life, and has currently rededicated herself to finishing her first novel, remarkably entitled "Sparrow". Follow this journey at lisaevola.com