5 Nutritional Breaks for Kids
Would you like to be inspired to find healthy snacks and lunch ideas for kids? Below you will find a healthy but tasty variety that can be done without sugar-loaded prepackaged snacks? Check out these nutritional breaks.
Sugar??
I read an interesting article about sugar and how we need to get a handle on where it can be found and how we need to get a stop to this. New information about how we were led astray by big businesses. Read about it here.
Nutritional Breaks
My grandson recently started junior kindergarten and my daughter wanted him to have enough food to keep him awake, active and satisfied during the day but not filled with packaged sugar. The school has 2 nutritional breaks in the day, each for 40 minutes. The children go outside when they are finished eating.
She decided to pack two separate meals. After looking everywhere she found containers that she liked at Walmart called Rubbermaid lunch blox and also bought some silicone cupcake liners. You can see what I mean for the liners on this link.
Here are her first 5 days of nutritional snacks.
Here is a list of what she packed. Notice the variety and the colour every day. He just loves them.
Apples with yogurt
cinnamon dip
Mini bagel with turkey
Red peppers
Kiwi and strawberries
Rye wafers with avocado hummus
Alphabet pretzels
Mini tomatoes
snap peas
celery
strawberries and orange slices
grapes
croissants with cream cheese and ham
Cucumber tomato feta salad
Turkey/cheese wraps
Cantaloupe
Crackers
Pear with Cinnamon (Use a little club soda when you cut fruit such as apples, nectarines, pears etc.)
Carrots
Cheese
Guacamole/Tortilla chips
popcorn
homemade muffins
I think you get the idea. Fill your child's stomach with good and healthy foods. Stay away from the aisle that has "nutritional snack" or "healthy snack" written on it. It is more than likely filled with added sugars.
Please tell me your thoughts and other ideas.
Janis Cox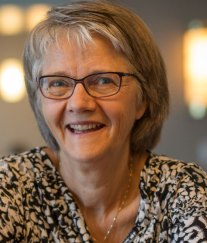 In 2001, Janis gave her life to Christ. She started journaling as a way to organize her thoughts, feelings, and prayers.
She is a member of two cross-Canadian Christian writers' groups, The Word Guild and Inscribe Christian Writers Fellowship.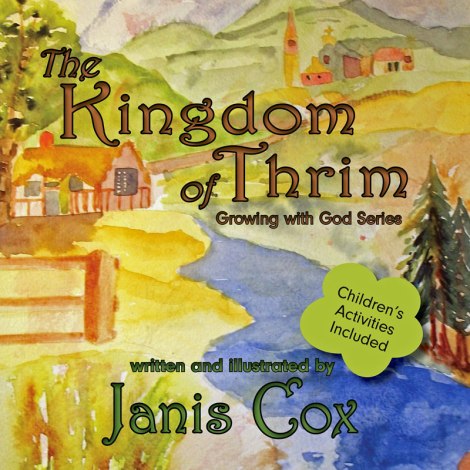 In 2012 she published an award-winning children's book, Tadeo Turtle. Her new book, The Kingdom of Thrim, was released June 2016.
Please watch the Book Trailer for The Kingdom of Thrim.  
Go to her bookstore for more information.
Click here to get 2 free books.