Psalms 145:4 One generation shall laud your works to another,
and shall declare your mighty acts.
How proud I am of my youngest niece and her precious daughter.
And what a Blessing it is to be given the privilege of make a positive impression on delicate lives new and other wise.
I recall the many times someone has taken the time both in meaning to do so and without even realizing they were doing so.
Such as a teacher when I was in the fifth grade who allowed us to have a special spelling group in which we were allowed to choose words we were not sure of and wanted to learn to spell.
Or the teacher in Math that used the spelling of my last name when he made a calendar for his classroom bulletin board and also put my first name on it so everyone in the school was stopping me in the halls to ask me what it was about?
I did not understand his wisdom in doing so in those days. Being and introvert I was not too happy with my Math teacher that year as I considered it drawing much too much attention to myself.
In reflecting back on such experiences and times in my life I am able to realize the many personal ways God brings situations and circumstances in our lives that cause us to have to flex and stretch so we can grow into the persons God Himself created us to become.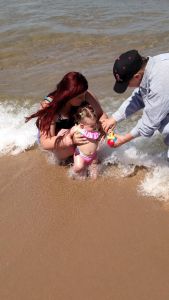 Psalm 145:2-7
2 Every day I will bless you,
and praise your name for ever and ever.
3 Great is the Lord, and greatly to be praised;
his greatness is unsearchable.
4 One generation shall laud your works to another,
and shall declare your mighty acts.
5 On the glorious splendor of your majesty,
and on your wondrous works, I will meditate.
6 The might of your awesome deeds shall be proclaimed,
and I will declare your greatness.
7 They shall celebrate the fame of your abundant goodness,
and shall sing aloud of your righteousness.
(New Revised Standard Version, Anglicised Catholic Edition) (NRSVACE)
We would be delighted here at A Beautiful Life if you would consider sharing a time of growth in your own life in our comments? God Bless you and Thank You for spending time with us!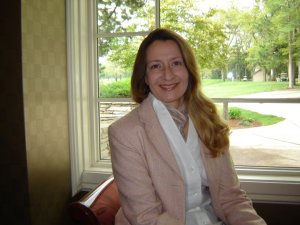 About Marie Bride: Avid reader and lover of books from the time I learned my prayers at age three. Passionately in love with the Lover of my soul Lord Jesus our King of Glory! Child of the Heavenly Father, daughter, sister, niece, cousin, aunt, great aunt and godmother. Past choir and hand bell member, wife, Catechist teacher, Religious formation teacher, Eucharistic Minister, Christ Renews His Parish participant and team member, high-end retail sales representative, financial advisor and numerous other events and activities.
You may connect with Marie Bride: on Facebook https://www.facebook.com/LOVEROFMYSOULMARIEBRIDE/…, Twitter https://twitter.com/marie_bride, Pinterest https://www.pinterest.com/mariebride/or Goodreads.https://www.goodreads.com/user/show/28242969-marie-bride
You may connect with Marie Bride: on Facebook, Twitter, Pinterest or Goodreads.