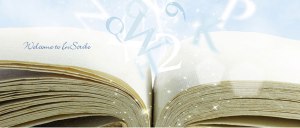 I would like to talk to all the writers or want to be writers out there in the crowd………..
The Annual Inscribe Christian Writers Fellowship of Canada's Conference will be happening this month September 22-24 in Edmonton at the Sawridge Inn and Convention Center.
I went last year for the first time - I went in thinking "who am I to be here? I do not even know what I am doing". Out of fear, I even hid in my hotel room for the first 20 minutes of the first night, trying to get the courage to go down to the evening mixer.
I fit in just fine - this is where people with those thoughts need to be! There were many just like me and we were able to talk, share and bounce ideas off each other - it was refreshing and I was so thankful that I went. If you want to write or learn to write - please know this is a "safe" place to grow.
A series of workshops, panel discussions, Blue Pencil, key note speaker - Linda Hall - mystery-thriller/romance author, are all lined up to present all the information you could want as a writer and a want to be writer.
Workshops Include: Indie Publishing (self-publishing), Switching Genres, Formatting E-books, Marketing, Platform Building, Reaching Your Readers…. and many more.
The VIP day (a separate Pre-event) is slated for Thursday September 22 9:30-4:30 (only 20 spots available). This event is tailor made for authors to help them present themselves to the writing community with professionalism. Come be prepared to have your hair done, make up applied, head shots taken and a complete One Sheet prepared. Attend the VIP day on its own or add it to the whole conference package.
It is estimated that 80% of people have a book locked somewhere inside them just waiting to break out. For those people and for authors already unleashing their stories this Conference is for you! You do not have to be an Inscribe Member to attend.
Come and join me - would love to meet you in person!
Check out all the details at: www.inscribe.org
Written by: Jane Wheeler
Ray of Sunshine Ministries