I will give you a new heart and put a new spirit in you; I will remove from you your heart of stone and give you a heart of flesh.

Ezekiel 36:36
We floated together down the lazy river. Face to face we each shared our pasts, our failures, and our pain. Regret bathed our conversation.  But as the water flowed quickly around us, swirling and rushing past, it took with it the fear that rose to the surface of our exchange, and washed it away with the current, like sand in the tides of the ocean.
And we felt new. Free!
The stories that had weighed heavy on our hearts - turning them to stone from so many years of hiding, gave way to a softening…
…and we received the promised heart of flesh.
There is nothing like the experience of unburdening your heart within the bounds of a friendship you can trust. Authenticity in relationships can be difficult, as the fear of judgement can often keep us from sharing our deepest secrets and the pain that comes with them.
But the Lord is faithful.
He promises to give us a new heart, and a new spirit. And sometimes that looks like a trusted friend: a confidant that loves and understands – unconditionally. Not all stories are meant to be shared with everyone,
but sometimes that can leave us feeling alone.
And in those lonely places, our hearts begin to harden. But it is God's desire that we have hearts of flesh and a renewed spirit. Often this transformation is a painful experience, but it is one to be shared – with someone.
We are made for relationship
With God
With each other
…and what a treasure it is to find one that is true.
Not every relationship in our lives will bring us to a place of authentic sharing. Sometimes the Lord is our sole/soul refuge – and that is okay. But He promises renewal for your heart.
Trust in His promise and watch. He just may lead you to that friendship that will unburden your heart, and make it flesh again.
Has God given you an authentic friendship that has melted your heart? Celebrate their presence in your life – leave their name in the comment section.
Soli Deo Gloria!
Lisa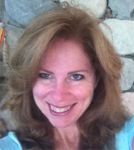 Lisa is a wife, a mom, a lover of Jesus, and all around creative soul. She has been gifted as a visionary and leader, and seeks to be obedient in that calling from God. Her personal journey is varied and ever changing as she takes obedient steps each and every day, and follows the leading of the Lord.
Read her personal journey through writing here: lisaevola.com