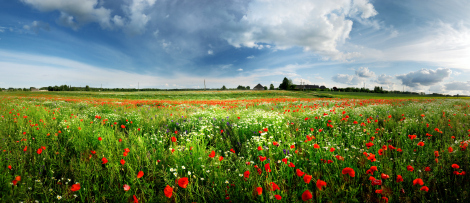 Did that title get your attention?
Did it make you want to read the information right away? With overloaded schedules and mountains of daily commitments, we are all looking for easy; some way to slide God in between the lines of our lives so that we can wrap it all up in a pretty little bow. But I have 6 words for you:
"Don't look for shortcuts to God." Matthew 7:13(msg)
These are the words of Jesus himself. The NIV says it like this: "Enter through the narrow gate." If you are a Christian you have heard this before. We all nod and say "yes, Jesus is the only way", and He is! But do you know what that really means?
I just love how the Message Bible lays it all out. There is no mistaking its meaning or manipulating it to fit our mold.
No shortcuts!
It goes on to say:
"the market is flooded with surefire, easygoing formulas for a successful life that can be practiced in your spare time."
Sound familiar?
Even in the Christian bookstores you will see books that claim to break it all down for you. But here are the facts:
"The way to life – to God! – is vigorous and requires total attention." (Matt. 7:14msg)
Not popular I know. No one needs MORE to do each day, another obligation. But here's the thing: If we would give up our own agendas in favor of God's, peace and serenity will follow. Everything else will fall into place. It always amazes me how, in the work that God gives me, no matter how intense it may be, I find peacefulness. Everything comes together as if that elusive piece of the puzzle just slid into place.
Simple

:o
The difficult part is giving over all of our own plans, our own expectations, and our own agendas – for His.
Jesus goes on to say in Matthew 7:24 (msg):
"These words I speak to you are not incidental additions to your life, homeowner improvements to your standard of living. They are foundational words, words to build a life on."
God is Life. He is the purpose; the reason we are here, not just something that we do on Sunday, not 15 minutes in the morning, or the conversation we have while driving to work.
HE IS LIFE …All of it!
He is how we serve our families with food and love and time.
He is in the phone calls to friends, just to see how they are.
He is how we take care of our homes and the possessions that he has given us.
He is how we take time for ourselves to enjoy and be inspired by His creation.
He is how we spend every minute of every day.
Allow Him to be a part of each moment.
Jesus goes on to say,
"But if you just use my words in Bible studies and don't work them into your life, you are….stupid."
Stupid!
Actually, He says we are like the stupid carpenter who builds his house on sand….you know the story. I don't know about you, but I don't want to be one day standing in front of the judgement seat, and be called stupid.
Make no mistake, God is one of the hardest things you will ever do. The pursuit of Him is vigorous and requires total attention. But it is also one of the most satisfying things you will ever encounter.
So - here are my 5 steps to a great life:
Honestly seek Him every minute of every day

Ask him for His perspectives and read His love letter to you

Pray that He will guide your every step even if it is uncomfortable

Search for His will with all your heart, and then do what He asks of you

Accept His offer of help and strength to walk through the narrow gate – you don't have to do it alone!
Follow His plan and you will have the greatest life! One that you never could have imagined on your own.
All for His glory!
Lisa