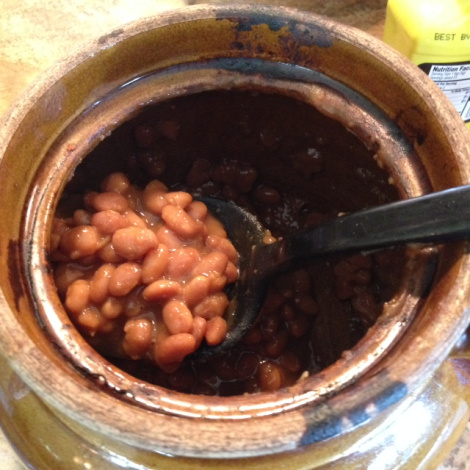 This is another one of those great for summer recipes from Heidi.  Easy to make. Can be made ahead of time, or put in a crock pot. nutritious and delicious! Give it a try ~  
Butter Beans
1/4c melted butter
1/2c sour cream
1/2c brown sugar
2T molasses
1 1/2t dry mustard
Dash of salt
4 15oz cans of beans: Lima, navy and any other mix of beans you like.
Preheat oven to 375*
Mix together butter, sour cream, brow sugar, molasses, dry mustard, and salt. Combine with beans and turn into a buttered bean pot.
Cover and bake 30 min. Uncover and bake another 40 to 50 min; until liquid begins to cook away but not until dry.
Can be made ahead and reheated.