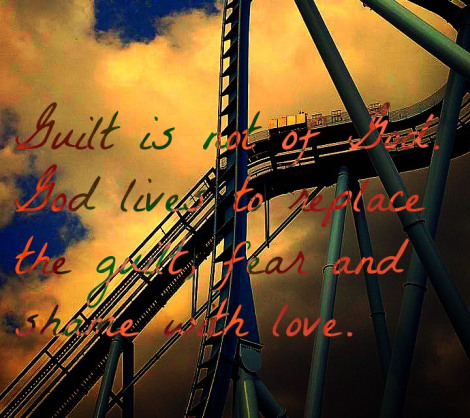 Dear Vanessa,
There are times where I feel like I am winning the parent of the year award and then times when I look in the mirror and am disappointed.   I look at those moms that seem to have it all together or those dads  that seem to always be happy….  I wonder if they are really that way all the time?   And then I think do I measure up?  Feeling like a failure today.
Brit
Dearest Brit,
Life can seem that way at times.   It's funny, before I became a parent I remember seeing that mom in Walmart, yelling at her child.  I thought to myself geesh doesn't she know how to discipline her children.  I am not proud of that moment, but until I had children I did not fully understand.
Judgement…
Until you walk a mile in some else's shoes, you do not truly see where they have been or what they are experiencing.
I understand that mama today, I know how she felt.  Wouldn't it have been better for me to go up to her and say "I understand how you feel – been there!  There is no manual for this although I wish there was".  This is something I practice now, now that I understand.
I want my actions to show his grace, openly and full of love.  It is through this that we build our love for each other.
Belinda, guilt is not of God.   Guilt comes from satan who would love to take every ounce of energy from us, and zap us so that we cannot functionally support the ones we love.   Know this, feel this in your soul.   In times like these, it is the perfect time to come to Him.  His hands are open, waiting for you to rest.
I have a feeling you and I are similar.  You can read our feelings easily, and we show everything.
I am the mom that shows up late and my hair is all frazzled, and trying to "encourage" my boys to get moving.
I am the mom that becomes unglued sometimes when everything comes to a head.
I am the mom that loves her children with all of her heart.
I am the mom that is not afraid to show raw emotion and apologize to my children when I am wrong.
I am the mom that is learning.
I am not a failure, I am loved, and love my children.
Parenting is definitely a roller coaster ride, one minute you think you know when the next turn is coming up, and then all of a sudden it takes you for the ride of your life.  Yes, we are our children's parents, and sometimes they will not like our answers.    Our children may not like what we say or do, but we always do it out of love.  Sometimes we are right, and yes, with every learning process sometimes we are wrong.    This is the magical thing about this life, we get to learn and adjust.
If I can give you one piece of advice, please don't be too hard on yourself.  Love yourself, find some space for yourself and pray.   God sees you for who you are, and he is there to help, to lean on.    I pray throughout the day to ask God to lead…. To lead me to be the parent my children need that day.
Finally, be strong in the Lord and in the strength of his power. 11 Put on the whole armor of God, so that you may be able to stand against the wiles of the devil. 12 For ourb struggle is not against enemies of blood and flesh, but against the rulers, against the authorities, against the cosmic powers of this present darkness, against the spiritual forces of evil in the heavenly places. 13 Therefore take up the whole armor of God, so that you may be able to withstand on that evil day, and having done everything, to stand firm. 14 Stand therefore, and fasten the belt of truth around your waist, and put on the breastplate of righteousness. 15 As shoes for your feet put on whatever will make you ready to proclaim the gospel of peace. 16 With all of these,c take the shield of faith, with which you will be able to quench all the flaming arrows of the evil one. 17 Take the helmet of salvation, and the sword of the Spirit, which is the word of God. (Ephesians 6:10-17, NIV)
May you be blessed beautiful lady,
Vanessa
Dear Lord God, you are our strength, our power, you are love.   Help us, give us an armor of protection from satan's evil schemes.  Help us to come to you, trust you.  Help us not to judge, to seek first to understand.  Help us to love ourselves in the times where we make mistakes.   We are learning and You are the teacher Lord.  I pray for this in Jesus Name
Where are you today my friend?  Are you loving yourself or condemning your actions?
If you would like to ask Vanessa a question, email her at [email protected] or visit her at her personal blog www.nesschesters.wordpress.com