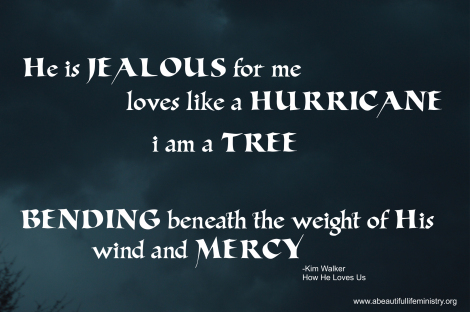 "Before very long, a wind of hurricane force called the Northeaster, swept down from the Island." Acts 27:14
The winds of opportunity blew and we rode them happily, braving the waves that arose around us. Although the ride was rough and filled with trials and adversity, we were at peace knowing that God travelled with us, helping us to navigate the waters that lie ahead.
As the winds began to increase and toss us, we all wondered if a storm was on the horizon; if we had mistakenly travelled where we should not have ventured. And we began to pray. Often we venture into unknown waters with the impression that it is God's will. We forge full speed ahead content in the knowledge that God will clear the way.
But what happens when that way isn't clear; when the rocks of adversity appear before the bow, threatening to break our ship apart? Do we question if we had it wrong all along? Are we on the wrong path? Did we read signs that were not really ours to read?
Sometimes as we are travelling our paths we get ahead of ourselves; ahead of God. Maybe we should have been a bit more cautious and conservative in our approach. Maybe this isn't where we are supposed to be at all.  The questions in our minds begin to mount. Even if we don't verbalize the fears of our heart, the knowledge of the possibility that we had it all wrong is strong and can affect our judgment.  So when rocks appear before the bow – we freak!
Our tendency is to back pedal and try to recover, or to question the compass upon which we relied.
Sometimes we are on the wrong path. We misread the signs and take a wrong turn. But often we simply just need to stop and pray.
Pray for a renewed trajectory

Pray for renewed vision

Pray for a helping hand.
Sometimes we are not on the wrong path after all, but the rocks are simply challenges that, with God's help, we need to navigate through in order to grow in the strength and knowledge needed to continue on. Often it is an opportunity to rely more on God instead of ourselves to ensure success in the venture that we have undertaken.
In Acts 27:13-26, Paul encourages the men aboard his ship.  A storm is raging and even though they will run aground with the loss of the ship they will live, and continue on their journey to the original destination. It is not how they expected to get there, but the journey continued anyway, with much tragedy and loss along the way. Their path was not an easy one, but with reliance on God, they reached their destination.
When we say "Yes" to God in whatever he has asked of us, we are not guaranteed a sunny perfect path. But we are ensured help and redirection when the winds of adversity blow. The storms will always come, tossing us this way and that, but with sure footing and knowledge of God's help, we will ride out the storms that threaten to sink us and accomplish the purpose for which has been planned in advance for us to do.
Persevere my friends. Run the race. Endure and keep your keys fixed upon Jesus for strength, for guidance, for love for your journey.
Soli Deo Gloria!
Lisa