If I had to live my life over, I would have become a baker. My initial post on abeautifulministry.org was on how to make wet-dough artisanal bread. Bread has always symbolized plenty; for me it is an elemental piece of the good life. So, in my life long quest to find God, it should be no surprise that I can sometimes glimpse God through the wonder of a rising loaf of bread. Or when I make a good mea for my friends and familyl. So, therefore, can we not find meaning and purpose, in life through feeding those we love the bread we bake and the food we make? So, on your journey through life, think on this the next time you prepare food for your family, that you are honoring God each time you gather together to enjoy the bounty he has given us.
And part of God's bounty (at least in my life) is cookies! I think I could go toe-to-toe with just about anyone in my love of making, and eating these. This is one of my go-to recipes when I'm too busy to make "real" cookies; you know, the kind you have to scoop out and place on a cookie sheet. As much as I love to bake cookies, this year I'm just a little pressed for time, so I'm falling back on this rich and easy bar cookie. What with the Christmas rush, bake sales and making "foodie gifts", making bar cookies really simplifies life and saves lots of time since all you have to do is put them in one pan, cook and cut them, and you're done! And this recipe is easier than most, because it can almost entirely be made in a food processor. How easy! I love it.
As always, make sure you have all your ingredients set out in advance to make your preparation easier.
Diff: Way Easy     Prep: 5-10 min     Cook: 20 min     Makes: 2 dozen
Ingredients: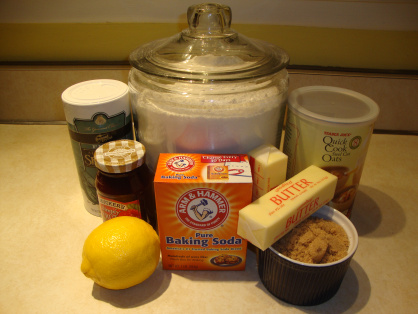 1 ¾ c. all-pupose flour
1 c. light brown sugar, firmly packed
1 t. salt
½ t. baking soda
¾ c. unsalted butter, slightly chilled & cut into small pieces
1 ½ c. quick oats
2 T. fresh lemon zest
1 ½ c. raspberry jam (or favorite jam)
Directions:
Heat oven to 350 F.
Place flour, sugar, salt, baking soda and butter in the bowl of a food processor and pulse several times or until ingredients are combined and a crumbly dough is formed.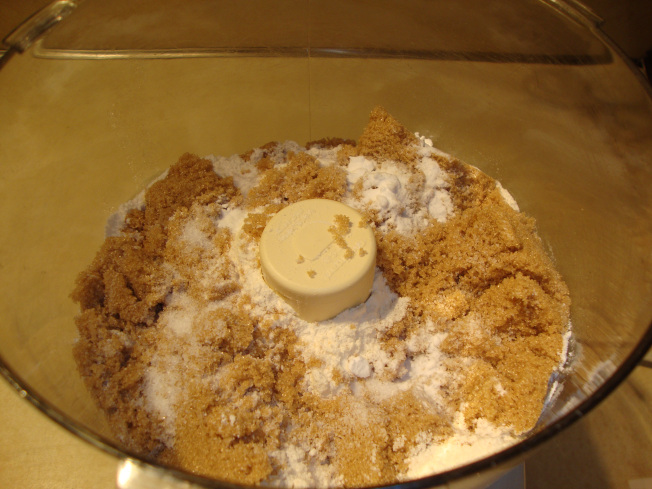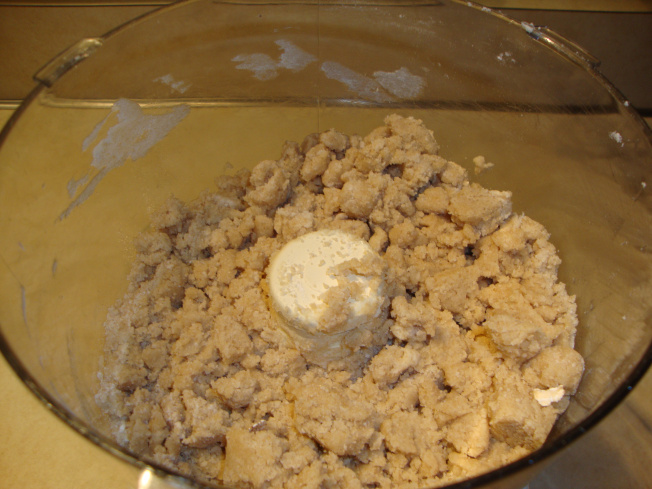 Add the oats and lemon zest and pulse to combine.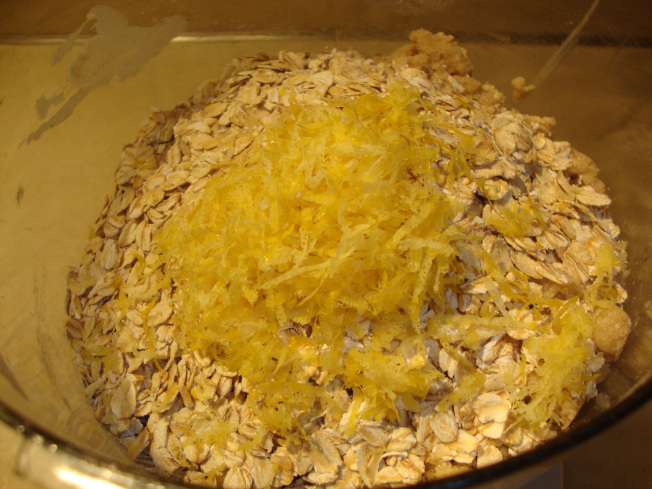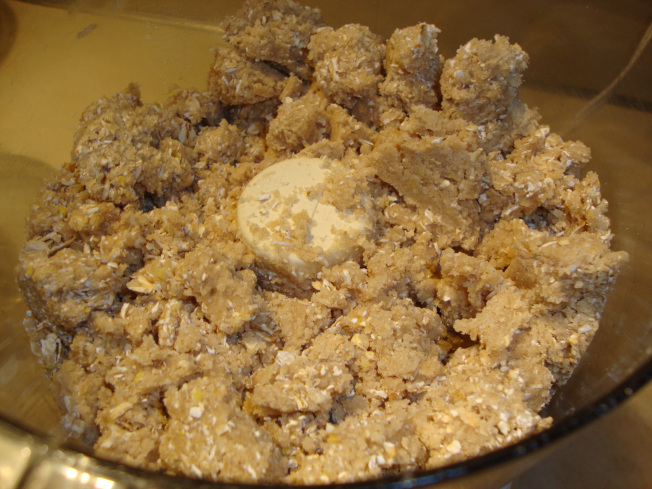 Press 2/3 of the dough firmly into a greased 9 X 13 inch pan.  (Eeek!  I forgot to take this picture!  Some photographer I am!)  But you know what I mean, right?  (P.S.  this is best done with cold hands so the butter in the dough doesn't melt!)
Spread the jam evenly over the crust. (Oops, I totally spaced on getting a picture of this too …. sorry!)
Sprinkle the remaining dough over the jam, gently pressing down.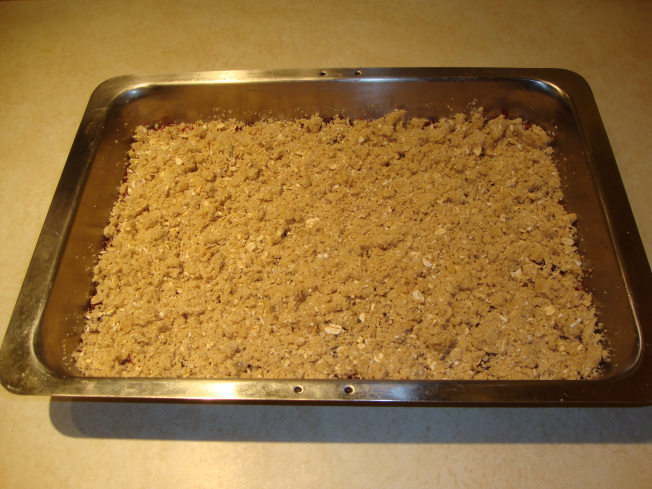 Bake for 20 minutes or until golden brown.  Dough will be slightly puffed.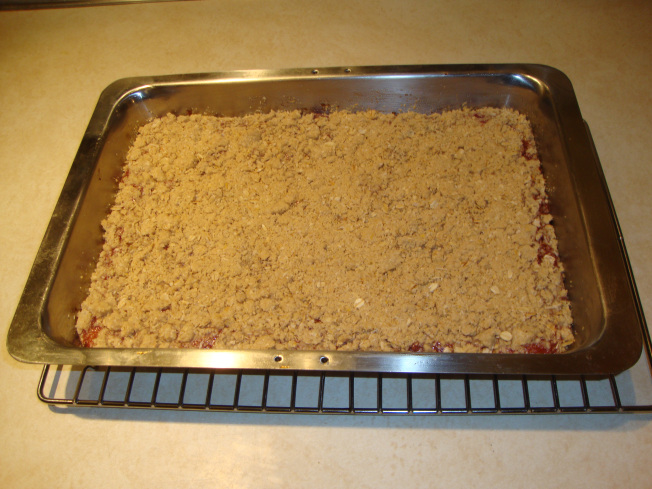 Cool completely, about 2 hours.
Cut into 24 bars. Store in an airtight container.
I really wish I had made these for myself this year, but alas, these are getting packaged up and going to a bake sale. So, keep these bars in mind in case you have one of those coming up! I'll return next week with another easy to make, one bowl recipe for something delicious! Until then, wising you all of God's blessings, good health, and happy eating!
Blessings and Smiles,
Maria