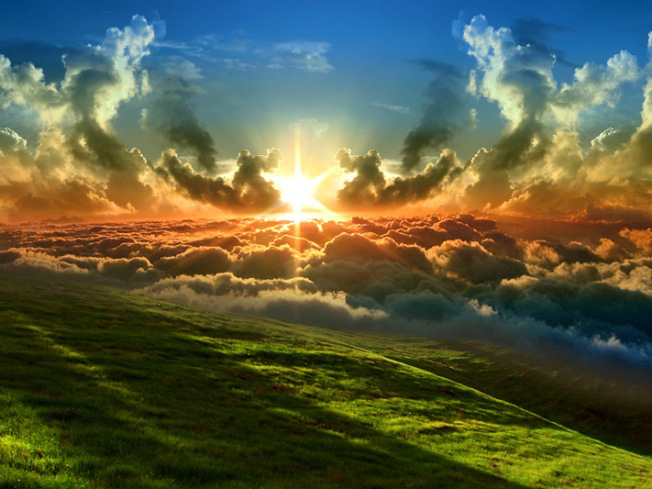 Dear Vanessa,
A good friend of mine recently passed away.   My heart aches; he was a father, son, husband, and friend.   I just feel so lost, and feel such deep sadness… I look at my children, and selfishly I am wishing that will never happen to me.    I sit here and ask why?  And then I just feel so sad every time I think about it I can't stop crying.
Kara
Dearest Kara,
Nothing can prepare us for the loss of someone we love and care about.   There are seasons in our life where everything seems to flow well, and it feels so perfect.   Then there are the seasons when the rain pours down, and we feel like we can barely stay afloat – we want that life jacket.  There are also seasons where the sunshine is begins to peak through the clouds, and we have direction and know how to follow the light.
Each season contributes to who we are.   I am learning this.    I believe we are meant to take in the seasons and not resist them.   These seasons bring us closer together, help us lean on others, and show us how to relinquish control.
Death…Is difficult and seems so final.
One of the hardest times in my life was when I lost my grandfather and grandmother all in one year.  The fall before the loss occurred, both of them drove out to come visit our family, they bought my young toddler son two things: 1) A ball fort to through balls in and roll around in, and a 2) barney doll that sings the following song "I love you, you love me, we are a happy family".
I remember that weekend like it was just yesterday, grandma and grandpa were so happy to be in our company.   I was so thankful that I could feed them, and treat them like royalty because they had done the same for me all my life.    A few months later, my grandfather suddenly died, and I assisted in making the decision to take him off of life support.  I felt like I was in a dream.  A few months later, after declining mentally, my grandmother left this world.   She was in a care home at the time, and the nurse wheeled her into the atrium, moments later she was gone.
Through those months in my life, I felt like I was living in a dream.  My bubble felt broken, questions came, why, why now?  And feelings came, sadness, anger, emptiness.
Broken…
In those months, my relationship with my mom and dad strengthened, I leaned on my husband for support, I realized a big thing – life is not about what we have, it is about who we have.  Every time I sang/listened to the Barney doll sing "I love you, you love me, we are a happy family." I would think of my grandparents.
I also realized that God was there, He wanted to teach me, He wanted me to lean on Him in all things.   I would say at the time I was taking baby steps and He opened up His arms and took me in.
I actually felt like during that time, I could hear Him and feeling Him so close.
The night my grandfather died, I was crying and I was so mad…  I prayed like crazy and I am sure said a few words to God that were not normally me.  But after I said those words, a thought came back, "When one life passes, another is given."   At the time I didn't know what that statement meant.  The day following, everywhere I went there were babies…. A few hours later I did a pregnancy test, and I was pregnant.   Impossible I thought…
Everything is possible with God.
The pain you are feeling is real and you need to feel it.    Sometimes it takes months or years to heal the wounds completely.
We are human.  We love and we feel loss.
In reflecting on your own family situation, you feel blessed on the abundance that you have been given.  There is nothing wrong with wanting what you have to continue.
This is a normal reaction and feeling.
We do have to realize that we are only on this earth for a short time.   I truly believe the events such as this that trigger deep sadness, make us realize how precious life is, and how we should live each moment to the fullest.
These moments create closeness.  God wants us to come to Him in everything, and lean on Him completely in our times where we feel empty.   He can make us feel full.
Do not be anxious about anything, but in every situation, by prayer and petition, with thanksgiving, present your requests to God. (Philippians 4:6 (NIV))
The other amazing thing is that our lives do not end; it is simply the beginning of something better for us.   A place where we are all the pain is gone, a place where the sun shines on us every day.
He will wipe every tear from their eyes. There will be no more death or mourning or crying or pain, for the old order of things has passed away." He who was seated on the throne said, "I am making everything new!" Then he said, "Write this down, for these words are trustworthy and true." He said to me: "It is done. I am the Alpha and the Omega, the Beginning and the End. To him who is thirsty I will give to drink without cost from the spring of the water of life.  He who overcomes will inherit all this, and I will be his God and he will be my son. (Revelation 21:4-7 NIV)

 
Dear Lord God,
I pray for all those that have experienced loss in their lives.  Help them to sort through the emotions and pain.  May you lift them up, bring them peace.  I pray for this in Jesus' Name Amen.
May you be blessed beautiful lady,
Vanessa
If you have a question for Vanessa please email her at [email protected]
You can also read Vanessa's personal blog and journey at www.nesschesters.wordpress.com