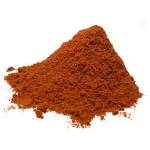 Review: Matthew 5:1-12
This week's memory verses: Matthew 5:13-14 –
"You are the salt of the earth, but if salt has lost its taste, how shall its saltiness be restored? It is no longer good for anything except to be thrown out and trampled under people's feet.

"You are the light of the world.  A city set on a hill cannot be hidden."
Every Easter, our family makes deviled eggs from the morning hunt fodder. Cut and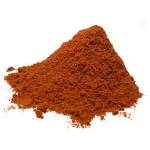 scoop, mash and mix….then the final stuffing of the egg carcass. The eggs are ready for the table…..but are they?  Some believe that to truly be a deviled egg, they need a light sprinkling of paprika on top.  Not me….does paprika even have a taste? I've never found that it made a difference one way or another. My mom thinks it looks pretty….and it does.  But personally, I think that paprika is a waste of money.  For me it has absolutely no value and I choose to leave it off all together.
I try to approach my relationship with God the same way. We are called to be the salt of the earth.  What does that mean exactly? I think it means our flavor should not blend in with that of the rest of the egg…I mean the world.  There are those who try to be like everyone else,  a chameleon in social situations so that they aren't singled out or viewed as "different". Personally I don't think "different" is a bad thing. I've have spent much of my adult life running from the types of groups that encourage conformity, contrary to what I desired as a child.  When I was young, it was important to me to be like everyone else, now I see the wisdom in the inverse.
So, we are to give flavor to our world, to the little corner of our existence that we have been given by God to affect. Flavor to the relationships that we are privy to, flavor to the work day that we share with others, and flavor to our families who rely on our guidance. Just as salt brings out the flavor of food, so should we bring out the best in others, affect them positively by not conforming to the patterns of the world.
be compassionate
show love
listen instead of talk
put others before yourself
place value in the eternal, not the temporary
For if we are not salt and light….will we be thrown out to be trampled underfoot? Will we be considered of little value to God? I shudder to think!
Let's not be paprika, instead be the salt that we are called to be!
Lord God, make me salty!  Help me to not conform to worldly values.  I don't want to be of this world, I want to be of the next, and my desire is to point others to you and be your salt and light. Give me flavor so that I may accomplish your purpose. In Jesus' name
Reflect His Light!
Lisa