Who doesn't love Italian food? My childhood favorite was always spaghetti and meatballs with lots of mozzarella cheese and meat sauce. Lesser known than it's meaty rival, Bolognese is another traditional Italian sauce with an ancient heritage. It has been traced back to the 5th century when the Romans still ruled. Although we don't know who created this hearty sauce, we do know that it originated from Bologna, Italy. There it is called ragu alla bolognese, and is traditionally served with flat noodles such as linguine or fettuccine. The essential ingredients of Bolognese sauce are meat, vegetables, spices and tomatoes, and there are numerous versions of this recipe. Some are basic, while other contain rich ingredients such as bacon and heavy cream. But for those of us watching our calories, fear not! Today I'm sharing a lighter version of Bolognese sauce with you. My addition of an extra ¼ cup of half and half makes it creamier, however, you can omit this and it will still be delicious! This version has a subtle and pleasing flavor that is not overwhelmed by any one ingredient.
Diff: Inter Prep: 25 min Cook: 40 min. Serves: 6
Ingredients:
12 oz. linguine or fettuccine
4 T. olive oil
1 lb. ground chicken breast or cut up chicken breast
½ t. salt
¼ t. coarsely ground black pepper
2 medium carrots, sliced
2 sticks celery, sliced
1 large onion, chopped
3-4 cloves garlic, crushed
28 oz. can crushed or diced tomatoes
½ c. 2% milk
¼ c. half and half
½ cup freshly grated Parmesan cheese
¼ c. fresh parsley or basil, chopped
Directions:
1. Heat large covered saucepot of salted water to boiling on high. Add a splash of olive oil to prevent pasta from sticking. Add pasta and cook as label directs.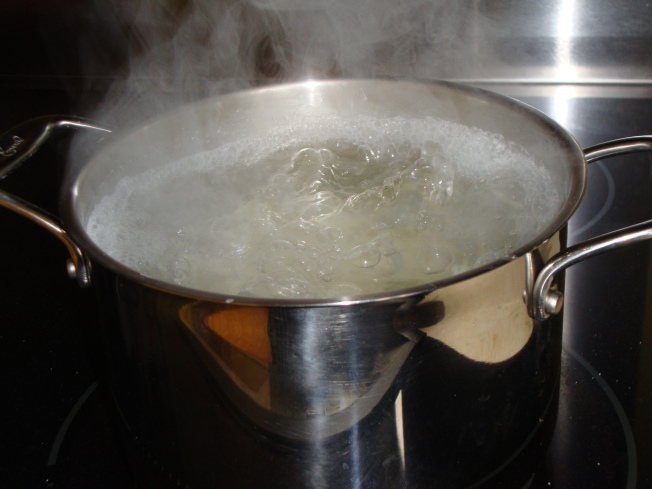 2. While pasta cooks, in large skillet, heat 2 T. of olive oil on medium for 1 minute. Add chicken to skillet, sprinkle with ¼ t. salt. Cook chicken for 8 or 9 minutes or until no longer pink, stirring occasionally. Transfer chicken with juices to bowl and set aside.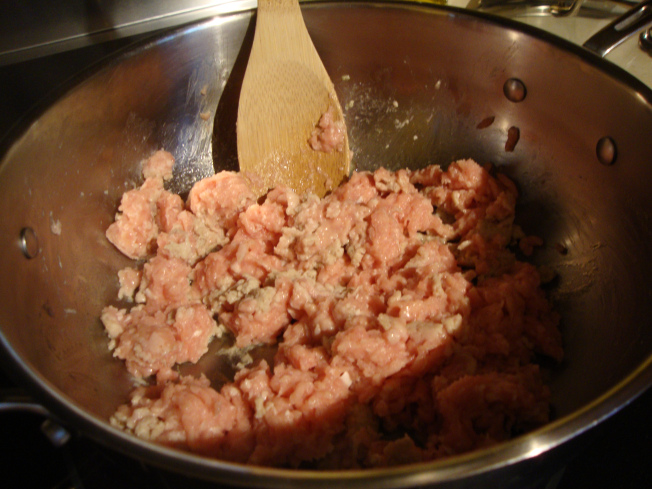 3. To same skillet, add remaining 2 T. of olive oil with chopped carrots, celery and onion. Cook 10 to 12 minutes or until vegetables are tender, stirring occasionally.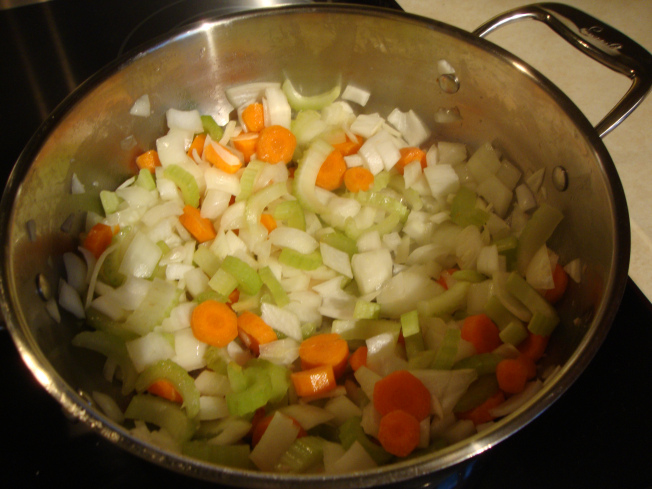 4. Add tomatoes, ¼ t. salt, and freshly ground black pepper. Heat to boiling.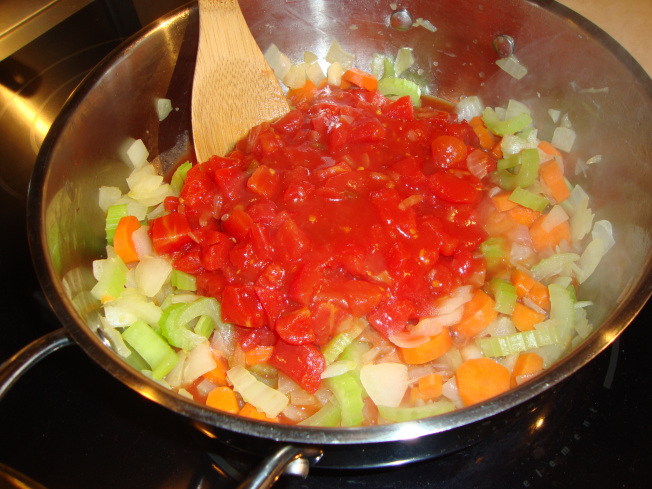 5. Reduce heat to medium-low and simmer, uncovered , for an additional 10 minutes, stirring every few minutes.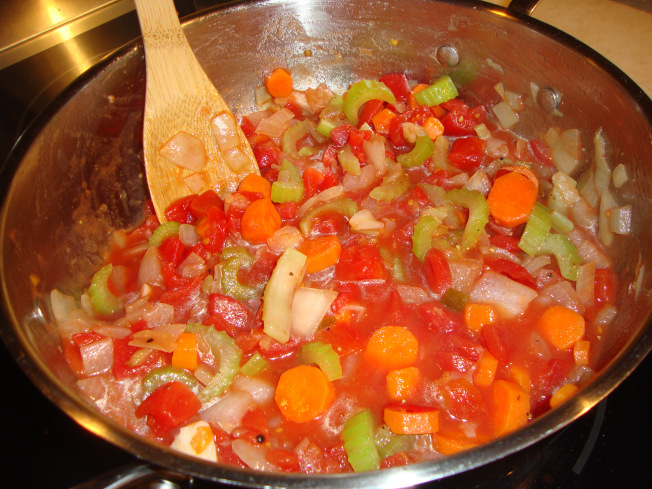 6. Stir in cooked chicken and reduced fat milk. Heat through.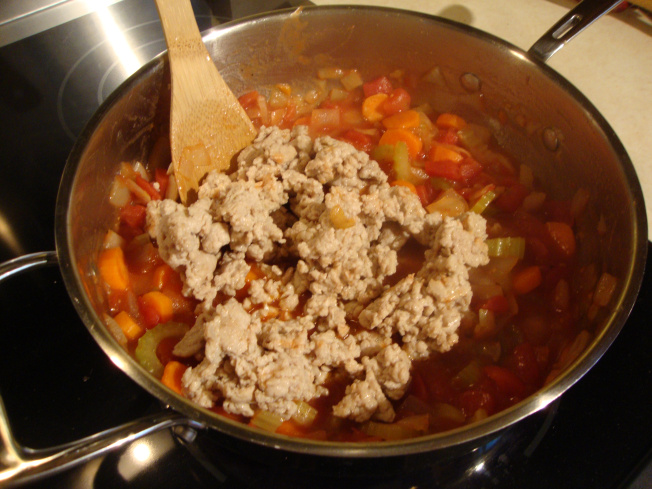 7. Reserve ¼ c. cooking water from pasta. Drain water and return pasta to sauce pot. Stir in sauce from skillet, add ¼ c. water and ¼ c. half and half and stir to combine.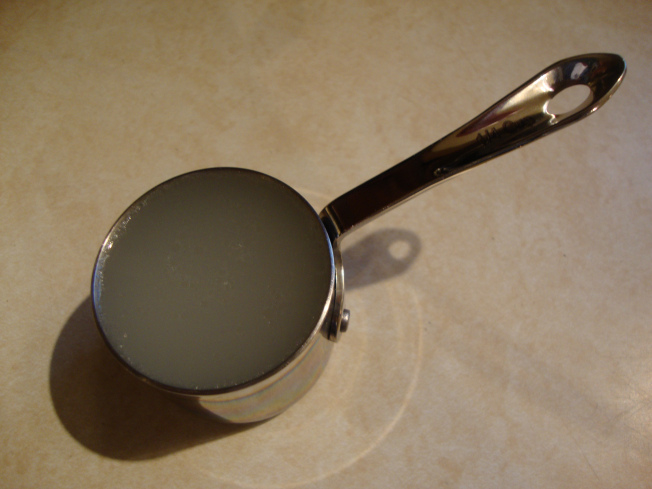 8. Add Parmesan cheese and toss until melted. Top with basil or parsley. Serve with additional Parmesan cheese.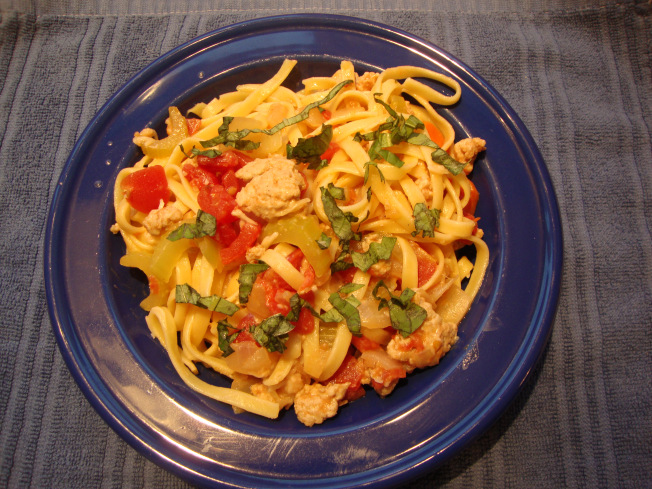 I hope you and your family enjoy this light and tasty dish. It's lovely paired with a fresh green salad and crusty bread to make a complete meal.
Until next week, wishing you God's blessings, good health and good eating!
Maria